Elevating Our Businesses, Communities and Environment
April 20, 2022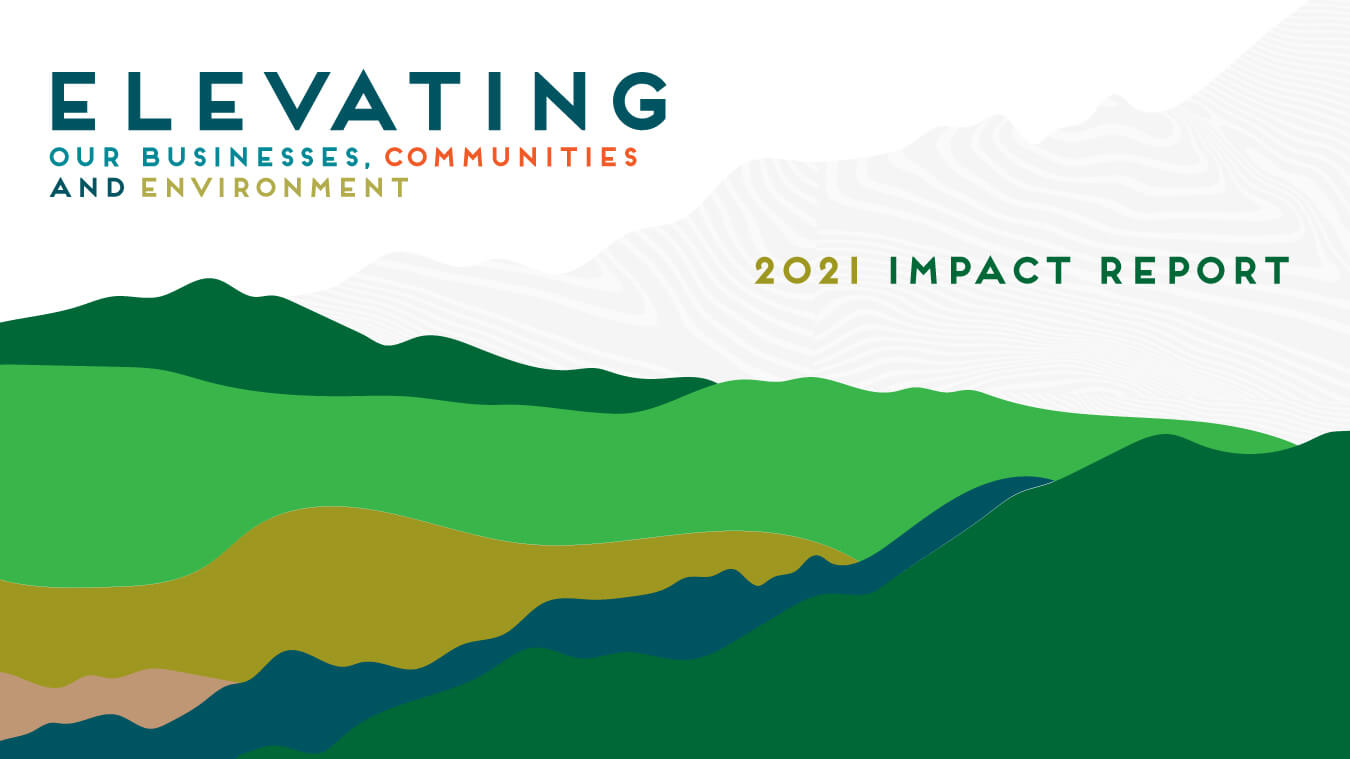 JM Family Enterprises releases 2021 Impact Report
Each year, JM Family Enterprises documents and publishes its accomplishments in the areas of business, community impact and environmental stewardship. The annual Corporate Impact Report is released each spring and posted to the company's website.
"Last year was full of the unpredictable," said Brent Burns, president and CEO of JM Family. "But as we look back, we are reminded of what was predictable – the dedication and hard work of our associates, our ability to transform challenges into opportunities, and the steadfast commitment to our core values and guiding principles, which our founder instilled in us more than 50 years ago."
Highlights from the 2021 Impact Report include:
Business
2021 was the best year in JM Family's 54-year history with unsurpassed annual revenue of $18 billion.
The corporate recognition continued in 2021, as JM Family was ranked one of FORTUNE's 100 Best Companies to Work For for the 24th consecutive year and came in at No. 17 on Forbes' list of America's Largest Private Companies.
Highlighting their commitment to the enterprise, 45% of JM Family's associates have been with the company for 10 years or more.
Southeast Toyota Distributors sold a combined retail and fleet total of 497,187 vehicles, representing 24.7% of Toyota's total U.S. volume.
In the southeast, nearly 65% of all new Toyota vehicles were financed or leased through Southeast Toyota Finance, which celebrated its 40th anniversary during 2021.
Last year alone, the Customer Service Team at JM&A Group, still one of the largest providers of F&I products, and dealership consulting services nationwide, answered more than 1.9 million calls and paid out more than $538 million in claims.
More than 375 field professionals conducted approximately 240,000 audits and verified more than 10 million units and $120 billion of assets serviced by DataScan.
JM Lexus retailed more than 5,900 new vehicles during 2021, making it the No. 2 Lexus dealership in the nation, and maintained a 4.8-star rating on Google and an A+ rating from the Better Business Bureau.
Home Franchise Concepts welcomed four new brands to the family – Kitchen Tune-Up, Bath Tune-Up, Two Maids and Aussie Pet Mobile – bringing the total number of home services brands to nine and the number of franchise territories in the United States and Canada to 2,285.
With major business operations in Alabama, Florida, Georgia and Missouri, JM Family's economic impact in those states accounts for more than $700M in payroll and nearly $6.2M in taxes.
Diversity, Equity & Inclusion (DE&I)
During 2021, JM Family Enterprises renewed its focus on DE&I by taking significant steps toward becoming a more inclusive workplace, embracing diverse talent, and fostering an environment where every associate's voice was heard and matters.
The company also fostered new community partnerships with organizations whose missions are to promote social and economic equity and contributed more than $1M to those organizations.
48% of associates hired during 2021 represented diverse minority populations, a 14% increase from 2020.
More than 100 DE&I learning opportunities and assets were made available to associates.
An additional $450,000 was committed to internal JM Family DE&I initiatives.
Community Impact
JM Family's founder instilled the spirit of giving back as an integral part of the company's culture, which is why it engages associates to strengthen the communities in which they live and work.
For the year, JM Family focused on three areas of giving: empowering families, promoting education and embracing the environment.
In total, the company donated $37M to nonprofit organizations in 2021.
Meanwhile, associates raised $1.2M and volunteered more than 2,400 hours at company-sponsored events.
Through the Associates Helping Associates program, JM Family provided $176,500 in immediate financial assistance to 88 associates who faced hardship, including the loss of an immediate family member, or damage to their home by natural or man-made disasters. An additional $246,542 was raised for the program through the new Show You Care, Buy a Square virtual campaign.
Through a virtual wish list, associates donated more than 1,371 toys and essential needs items to benefit children and families during the Happy Haul-idays Toy Drive.
Associates across all business locations raised $728,129 for United Way through the 12 Days of Giving campaign.
Environmental Action
JM Family achieved the WELL Health-Safety Rating (HSR) for buildings at its Alpharetta, Aviation, Baymeadows, Commerce, Deerfield Beach, JM Lexus, Mobile, St. Louis, Talleyrand and Westlake facilities.
Across all sites, JM Family operates eight roof-top solar arrays which produced 1,582,608 kWh of clean, renewable energy during 2021.
Roughly 15% of energy use at the Deerfield Beach, Florida headquarters was derived from solar.
The company recycled 73% of its total waste, earning more than $1.2M in rebates.
Media Contacts
Christie Caliendo
Director, Public Relations & Integrated Marketing