Youth Automotive Training Center Celebrates Successful 11th Annual Cool Wheels Car Show
February 3, 2023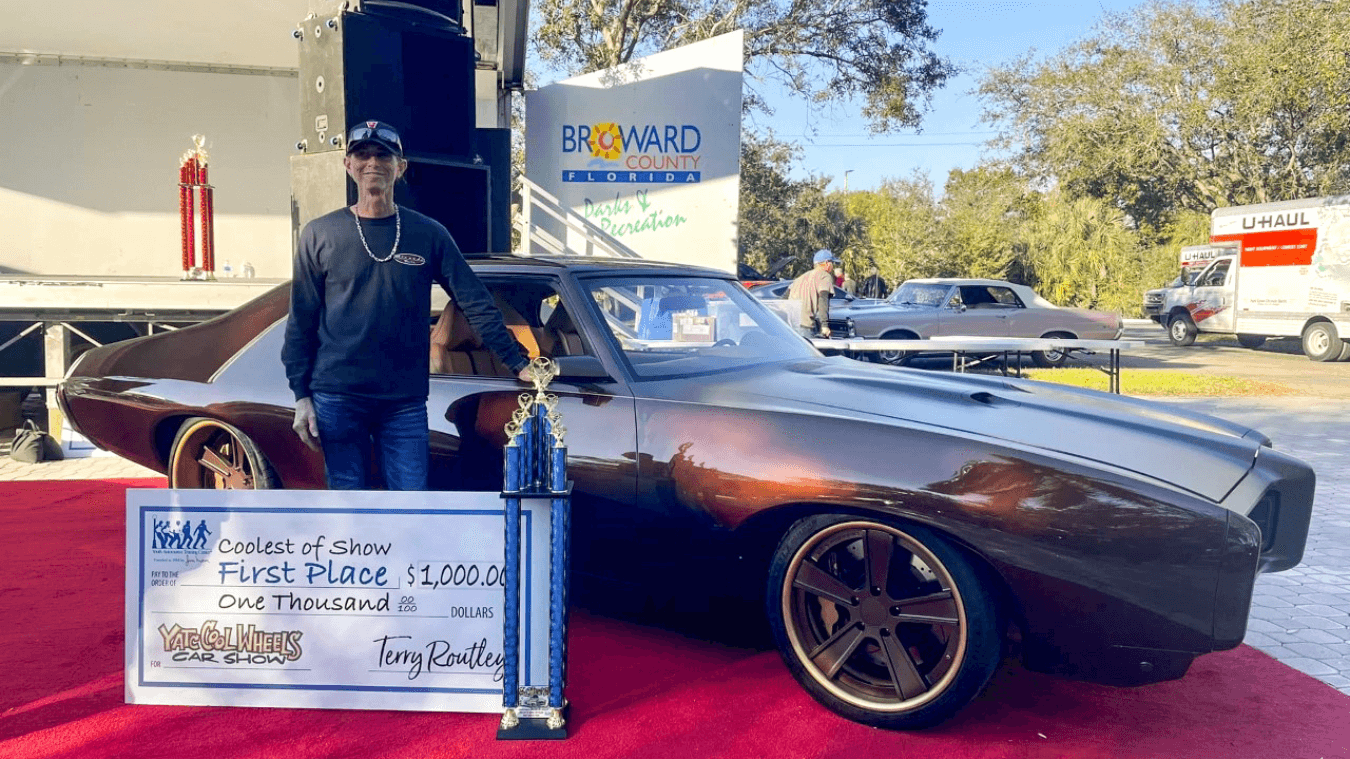 Filled with antique roaders, dragsters, trucks and muscle cars, the Youth Automotive Training Center's 11th Annual Cool Wheels Car Show took over Quiet Waters Park in Deerfield Beach on Sunday, January 15. Car enthusiasts and their families were invited to start their engines and support the Youth Automotive Training Center's mission of giving at-risk youth the tools they need for a brighter future, with all proceeds directly benefiting the students and graduates.
This year's community-building event was the car show's biggest yet, featuring more than 1,000 vehicles and an estimated 10,000 spectators. Approximately 125 trophies and cash prizes were awarded, with just three cars standing out among the rest. Classics caught the judge's eye this year, with the youngest vehicle of the group being from 1969 and winning the "Coolest of Show" grand prize. The winners were:
First place: John Pellicone and his 1969 Pontiac GTO
Second place: Michael Merlo and his 1957 Chevy Nomad
Third place: Walter Goldscheck with his 1968 Dodge Coronet
With the success of this year's show, community members only need to wait until next January before revving their engines again. Next year's 12th Annual Cool Wheels Car Show is scheduled to take place on Sunday, January 14, 2024.
About the Youth Automotive Training Center
Established by Jim Moran in 1984, the mission of the Youth Automotive Training Center is to train and educate at-risk youth in basic automotive repair skills, academic remediation, job readiness and life management skills. The goal of this program is to prepare young adults who are at a disadvantage in their lives to become self-sufficient, productive, law-abiding citizens. Students are referred to YATC in a variety of ways, including through the Departments of Juvenile Justice and Children and Families, as well as YATC graduates, local clergy and word of mouth. For more information about the Youth Automotive Training Center visit www.yatc.org or call 954-428-0909. YATC is located at 399 S.W. Third Ave., Deerfield Beach, Florida.
Media Contacts
Christie Caliendo
Director, Public Relations & Integrated Marketing