Leadership Changes Announced for

JM&A Group
October 20, 2022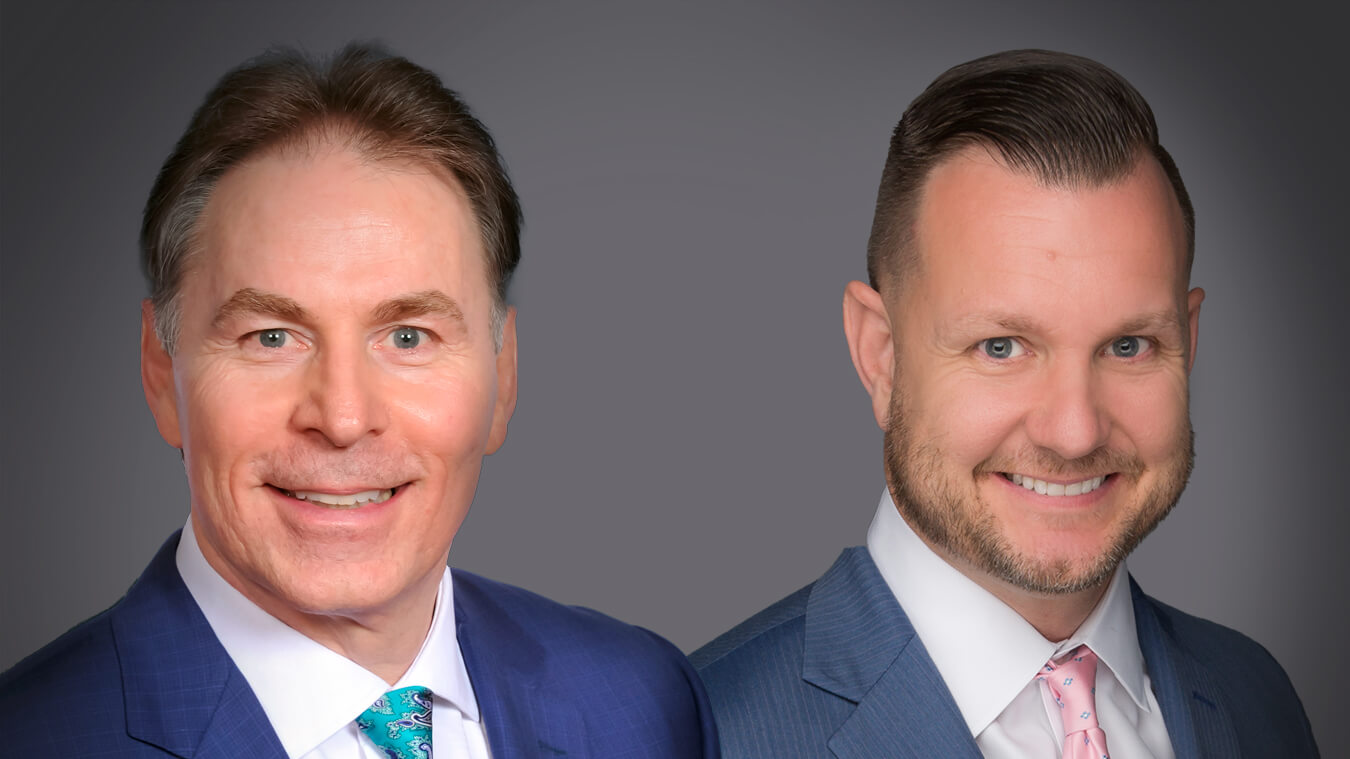 Mike Casey moves into advisory role; Scott Gunnell named senior vice president and COO
To best prepare for the continued evolution of the automotive industry, JM&A Group, the F&I industry leader and subsidiary of JM Family Enterprises, recently announced several leadership changes. The announcement was made by Dan Chait, president of JM&A Group and executive vice president of JM Family.
Scott Gunnell has been promoted to senior vice president and chief operating officer and will oversee all sales and operational activities within JM&A Group. Gunnell joined JM Family in 2003 as an F&I specialist trainee at JM&A Group. He transferred to sister company Southeast Toyota Distributors in 2005 where he held various positions, including district sales manager. Upon returning to JM&A Group in 2010, he moved into multiple sales and operations roles, ultimately being promoted into his most recent position of GVP, Strategy, Marketing & Sales Success. Gunnell will also oversee the recently acquired National Truck Protection company, a leading service contract provider in the medium- and heavy-duty used commercial truck industry servicing single truck owners and commercial fleet operators.
Mike Casey, whose career with JM&A Group has spanned nearly 40 years and has most recently acted as the company's group vice president of Sales, announced his retirement, and will continue to support the company through 2023. Until that time, Casey will serve as senior advisor, where he will consult with JM&A Group's leadership and assist with the coaching and development of the sales team.
"Mike has been a pillar of our leadership team for many years and helped establish JM&A Group as a trusted partner to our dealers. In his ongoing advisory role, he will continue to be an invaluable resource to Scott and me as we successfully transition key dealer and strategic relationships," said Chait.
In addition, Mike Pritchard has been named group vice president of Operations, Strategy, and Consulting and will now oversee the activities of Fidelity Insurance Agency and JM&A Consulting Solutions, in addition to retaining oversight of several business operating departments. Pritchard joined JM Family in 1996 and has since held numerous leadership roles within the company and its subsidiaries, including his most recent position as chief financial officer for JM&A Group.
Elliot Schor has succeeded Pritchard as vice president and CFO. Schor, who began his career in finance, came to JM Family in 2004 in corporate treasury and has since served in various strategy, operations and sales roles at both Southeast Toyota Distributors and JM&A Group.
"JM&A Group has a nationwide footprint, which presents a unique set of opportunities for our dynamic team," said Chait. "We have committed to putting the right people in the right places and are confident in this group. Their strong leadership will help propel our growing business for years to come."
About JM&A Group
JM&A Group, a leader in the F&I industry for more than 40 years, serves more than 3,800 automotive dealerships nationwide. Comprised of Jim Moran & Associates, Inc. (JM&A), Fidelity Warranty Services, Inc. (FWS), Fidelity Insurance Agency, and Courtesy Insurance Company, it provides a variety of products and services such as F&I training and consulting, vehicle protection plans, used vehicle certification programs, pre-paid maintenance plans and GAP programs. Additionally, the company has more than 800 associates, including a dedicated sales force of 300+ associates who support process implementation for dealer operations and digital sales strategies. National Truck Protection Co. Inc., a division of JM&A Group, is the leading vehicle service contract provider in the commercial truck industry and serves customers across a variety of channels throughout the U.S. and Canada including OEM, independent dealer groups, aftermarket truck resellers, agencies and direct-to-consumer. For more information about JM&A Group's products and services, call 1-800-553-7146 or visit www.jmagroup.com.
JM&A Group is a division of JM Family Enterprises, Inc., a privately held company with $18 billion in revenue and more than 5,000 associates, which is headquartered in Deerfield Beach, Florida. Interact with JM Family on Facebook, Twitter, Instagram and LinkedIn.
About JM Family Enterprises
JM Family Enterprises, Inc. was founded by automotive legend, Jim Moran in 1968. It is a privately held company with $18 billion in revenue and more than 5,000 associates. Rooted in automotive and united in its strong culture and core values, JM Family is in the business of helping other businesses succeed. As a long-term partner, it is invested in its companies, associates and its communities. Driven by exceptional performance, current subsidiaries are in the automotive, financial services, franchising and specialty distribution industries. Its family of companies includes: Southeast Toyota Distributors, JM&A Group, World Omni Financial Corp. (dba Southeast Toyota Finance), JM Lexus, Home Franchise Concepts®, Futura Title & Escrow and Rollease Acmeda. Interact with JM Family on Facebook, Twitter, Instagram and LinkedIn.
Media Contacts
Christie Caliendo
Director, Public Relations & Integrated Marketing