JM Lexus Named 2023 Florida Lexus Dealer of the Year, Receives Consumer Satisfaction Award for Outstanding Customer Experience
June 12, 2023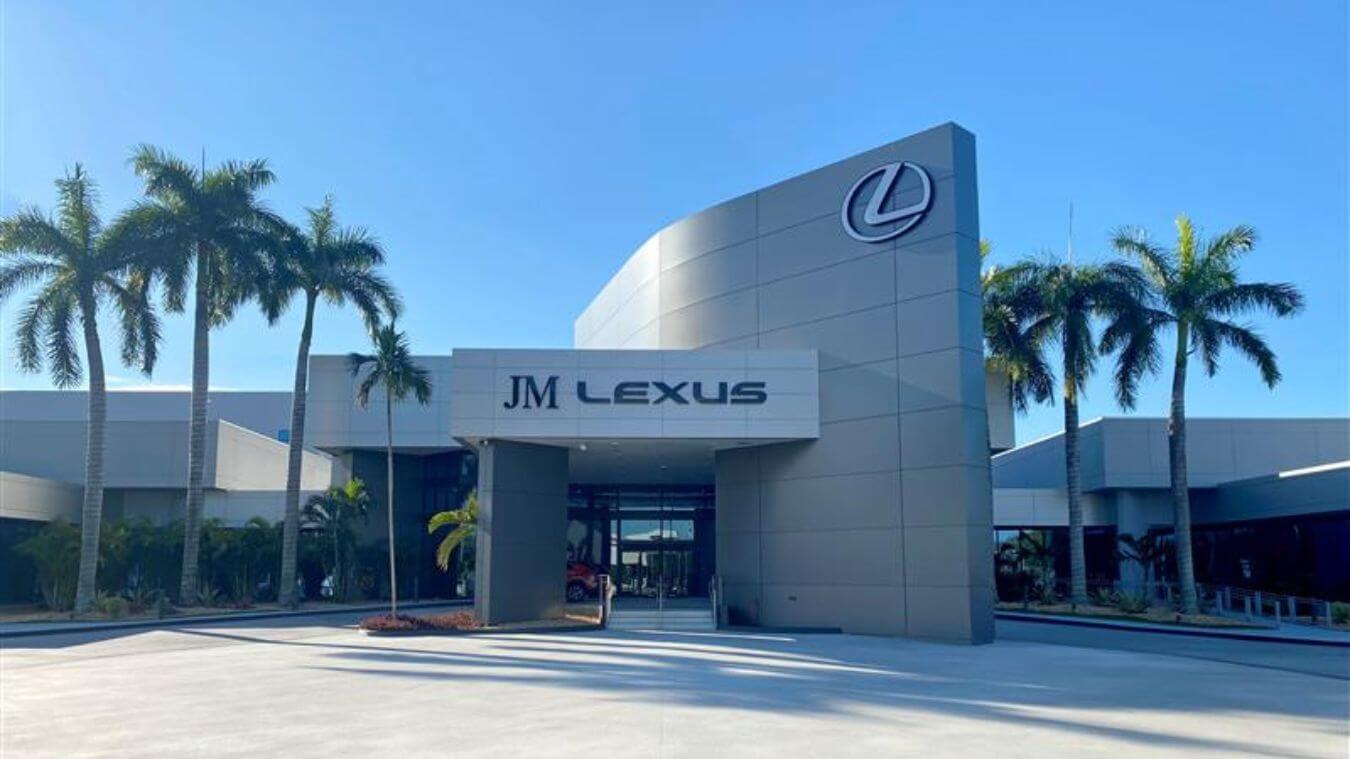 Known for its top-tier service, JM Lexus is recognized as best-reviewed Lexus dealership in Florida.
Renowned for its customer service and transparent, upfront pricing, JM Lexus has been recognized as a 2023 Florida Dealer of the Year by DealerRater, which also awarded the dealer the Consumer Satisfaction Award for outstanding customer experience.
"JM Lexus has the best team, reputation, core values and one of the best selections of vehicles," said JM Lexus customer Paul D. "JM Lexus was informative, responsive, friendly and went above and beyond to provide exceptional customer service. I am happy to be a new Lexus owner, have a relationship with a trusted car (sales manager) and have support from JM Lexus in the many years to come."
DealerRater, a leading car dealer review and reputation management platform, collected more than 1.1 million customer reviews sitewide throughout 2022 providing all dealerships with real-time feedback based on true customer experiences. With a ranking of 4.9 out of 5.0, JM Lexus was spotlighted as part of the top 10% of auto dealerships consistently exceeding consumer expectations across all dimensions of the dealership experience – customer service, quality of work, friendliness, pricing, and speed.
"I congratulate our dedicated JM Lexus team for earning this recognition," said Mark Hoppe, vice president and general manager, JM Lexus. "Our dealership's priority has always been customer satisfaction. It is due to our entire team's hard work and commitment to providing an exceptional dealership experience that we were able to receive this distinction."
JM Lexus has served South Florida customers for the past 30 years, providing high-quality Lexus sales, maintenance, and financing—all with unrivaled service. In an effort to ensure customers find the best deals without paying unnecessary cost, the dealership offers no additional dealer fees alongside its upfront pricing and no-questions-asked refunds.
About JM Lexus
JM Lexus, located in Margate, Florida, maintains state-of-the-art Service and Parts departments, as well as one of only a few Lexus Certified Collision Centers in the country. It is also a leader in environmental sustainability, employing a number of eco-friendly business practices such as solar power, efficient lighting and modern paint technologies to offset its carbon footprint. The JM Lexus Certified Pre-Owned Department offers a wide range of makes and models with the dealership's standards of excellence. JM Lexus's unique model offers guests a dedicated consultant, up-front transparent pricing and no dealer fee. Learn more and interact with JM Lexus on Facebook, Instagram and Twitter.
JM Lexus is a subsidiary of JM Family Enterprises, Inc., a privately held company with $18 billion in revenue and more than 5,000 associates, which is headquartered in Deerfield Beach, Florida. Interact with JM Family on Facebook, Twitter, Instagram and LinkedIn.
Media Contacts
Christie Caliendo
Director, Public Relations & Integrated Marketing