JM Family Enterprises Donates $150,000 to Haitian Relief Efforts
August 26, 2021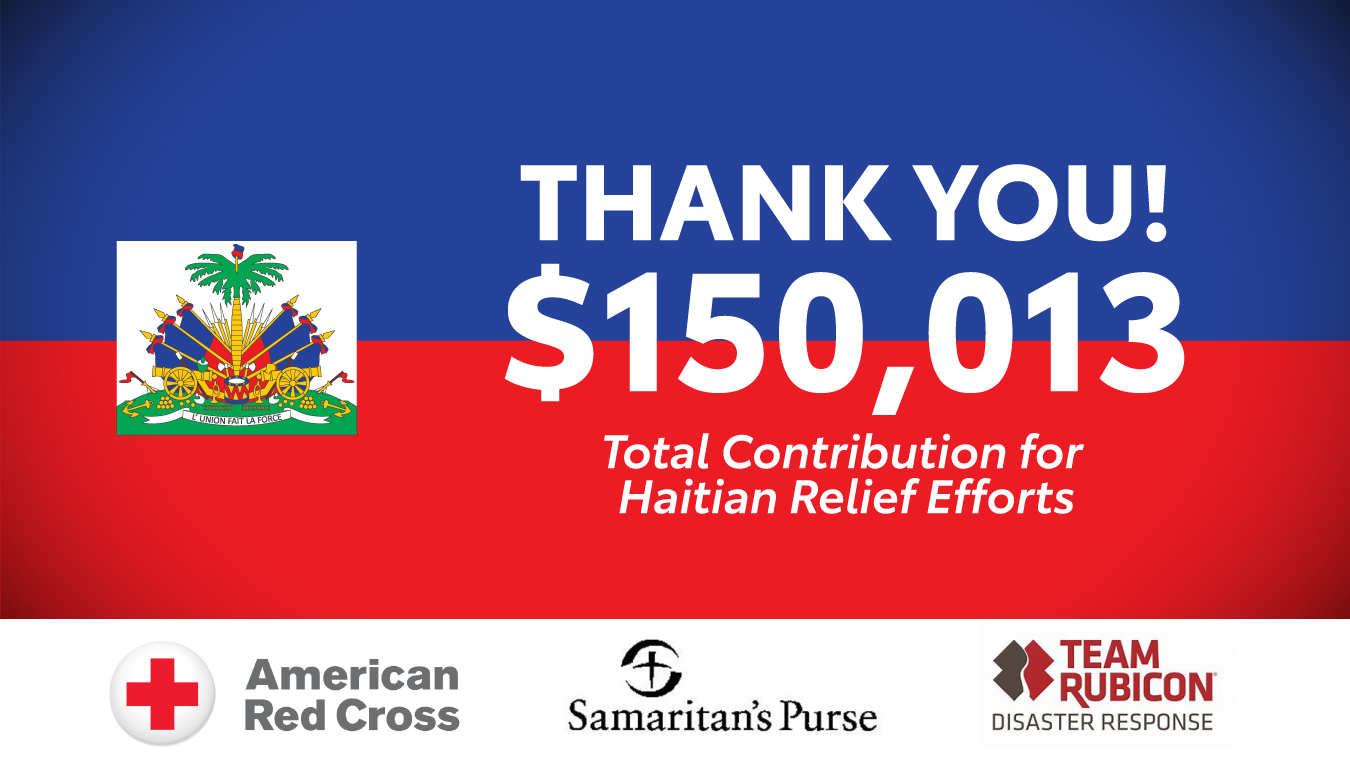 In the weeks following the massive earthquake which struck Haiti on Saturday, August 14, 2021, the people of the small island nation have struggled to recover.
In light of the immense hardship, JM Family Enterprises made an immediate $50,000 donation to the American Red Cross for urgent recovery efforts. The company also announced a match of associates' donations up to $50,000 to three organizations providing life-saving relief: American Red Cross, Samaritan's Purse and Team Rubicon.
In total, JM Family's collective contribution reached $150,013.
In addition, the company provided $21,000 through its Associates Helping Associates fund to assist associates whose families were impacted by the earthquake.
In the face of such devastation, JM Family is grateful for the generosity of its associates and the tremendous resources and support on-the-ground organizations provide.
About JM Family's Corporate Community Impact
When he founded JM Family Enterprises, Inc. in 1968, Jim Moran instilled in the company the spirit of giving back as an integral part of who we are. We inspire action and engage our associates to strengthen the communities in which we live and work. We pursue that goal through support and volunteerism. We contribute our time and talent to impact diverse causes driven by our culture, associates and the community. JM Family's Corporate Community Impact efforts are focused on three areas of giving – empowering families, promoting education and embracing the environment.
About JM Family Enterprises
JM Family Enterprises, Inc. was founded by automotive legend, Jim Moran in 1968. It is a privately held company with $18 billion in revenue and more than 5,000 associates. Rooted in automotive and united in its strong culture and core values, JM Family is in the business of helping other businesses succeed. As a long-term partner, it is invested in its companies, associates and its communities. Driven by exceptional performance, current subsidiaries are in the automotive, financial services, franchising and specialty distribution industries. Its family of companies includes: Southeast Toyota Distributors, JM&A Group, World Omni Financial Corp. (dba Southeast Toyota Finance), JM Lexus, Home Franchise Concepts®, Futura Title & Escrow and Rollease Acmeda. Interact with JM Family on Facebook, Twitter, Instagram and LinkedIn.
Media Contacts
Christie Caliendo
Director, Public Relations & Integrated Marketing