Two Maids Celebrates 20 Years of Letting Life Shine
April 12, 2023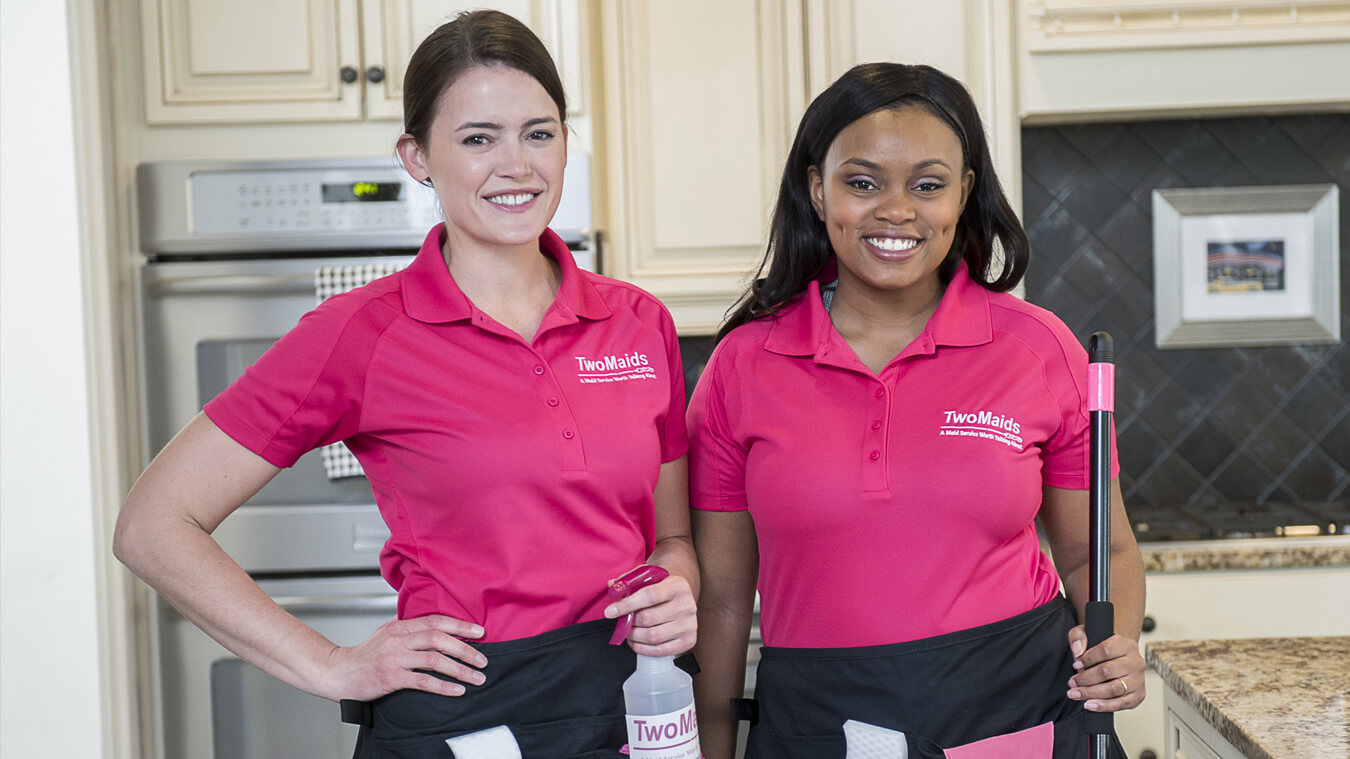 Leading Residential Cleaning Brand Marks Two Decades of Success with Revenue Records, Charitable Initiatives, and Domestic Expansion
Two Maids, the leading residential cleaning franchise and part of Home Franchise Concepts, marked today their twentieth year in business. In two decades since the brand's inception, Two Maids has opened doors to franchise owners across more than 100 markets in the United States. The cleaning leader currently has a franchise network of over 70 franchisees domestically and employs a total of over 1,000 professional house cleaners systemwide, all while offering franchisee support and continued education for cleaners.
Two Maids joined the Home Franchise Concepts family of home-service brands in September of 2021 and in 2022 they saw a 22% increase in sales leading a network-wide revenue total of over $52 million. Two Maids also celebrated the opening of their 100th franchise location in the United States in Q3 of 2022 with additional openings in the following quarter and marking a 20% total unit increase from 2021. The cleaning franchise is currently eyeing expansion in throughout the United States this year.
"We're so excited to officially mark twenty years of success and sparkling clean service at Two Maids this year. Over the years our company has continued to pivot with the times and evolve to achieve the greatest success possible, but our mission has always been clear: we are here to serve our customers, cleaners, and community of franchise partners," said Paul Ebert, president of Two Maids. "As we look ahead to the next twenty years I'm optimistic about our continued upward trajectory of success and my team is confident that we will continue to expand our network and help more customers than ever let life shine."
Some key highlights from Two Maids' twenty years in business:
2003: Founder Ron Holt purchased a small cleaning business that would someday become the Two Maids franchise giant
2005: Ron's company is rebranded as Two Maids & a Mop and ramps up operations
2005: Two Maids opens doors on two units in Florida, sparking an idea for greater franchise reach
2006-2013: The cleaning company expands geographically across the Southeast with a dozen new stores
2013: The first Two Maids franchise location is opened in Tampa, Florida and a systemwide franchise program is rolled out
2016: Seeing unstoppable success, Two Maids is named the Fast Growing Franchise Cleaning Company in America
2018: Two Maids celebrates the opening of its 50th location
2022: The company marks their 100th franchise opening as well as a record-shattering revenue month in June of 2022
2023: Two Maids refreshes their brand and enhances their people-first mission while celebrating their impressive twentieth year in business.
In addition to revenue records and domestic expansion, Two Maids has executed numerous charitable partnerships in the last twenty years in order to give back to the communities in which they operate. Their longstanding relationship with Cleaning for a Reason alone has enabled Two Maids to serve more than 1,700 patients by providing over $500,000 of free cleans over the last decade. Earlier this year Two Maids, formerly Two Maids & a Mop, refreshed their brand and enhanced their mission to focus on the people at the core of the brand's success: cleaners, franchisees, and clients.
About Two Maids
Founded in 2003 in Pensacola, Florida, Two Maids™ currently operates in more than 100 markets across the United States. Designed to provide greater flexibility for customers, the brand offers multiple cleaning packages ranging from one-time cleans to routine services and takes pride in providing safe and reliable professional-grade cleaning supplies and products. Two Maids™ has received numerous accolades including being ranked on the 2021 Entrepreneur Franchise 500 list, for the third consecutive year, and named 2020's fastest-growing cleaning company in America by Inc. Magazine for the fifth time in the past seven years. For more information, visit www.twomaidscleaning.com.
About Home Franchise Concepts®
Home Franchise Concepts (HFC) is one of the world's largest franchising systems in the home improvement goods and services space and among the world's largest franchise businesses. HFC's brands, Budget Blinds®, The Tailored Closet™, PremierGarage®, Concrete Craft®, AdvantaClean®, Lightspeed Restoration™, Kitchen Tune-Up®, Bath Tune-Up®, Two Maids® and Aussie Pet Mobile® are consistently rated at the top of their categories and supported by more than 2,200 franchise territories in the U.S., Canada and Mexico.
HFC is part of JM Family Holdings & Services, a subsidiary of JM Family Enterprises, Inc., a privately held company with $18 billion in revenue and more than 5,000 associates. Interact with JM Family on Facebook, Instagram and LinkedIn.
Media Contacts
Christie Caliendo
Director, Public Relations & Integrated Marketing