Stephanie Slate Named Vice President of Total Rewards and Human Resources Technology for JM Family Enterprises
March 28, 2022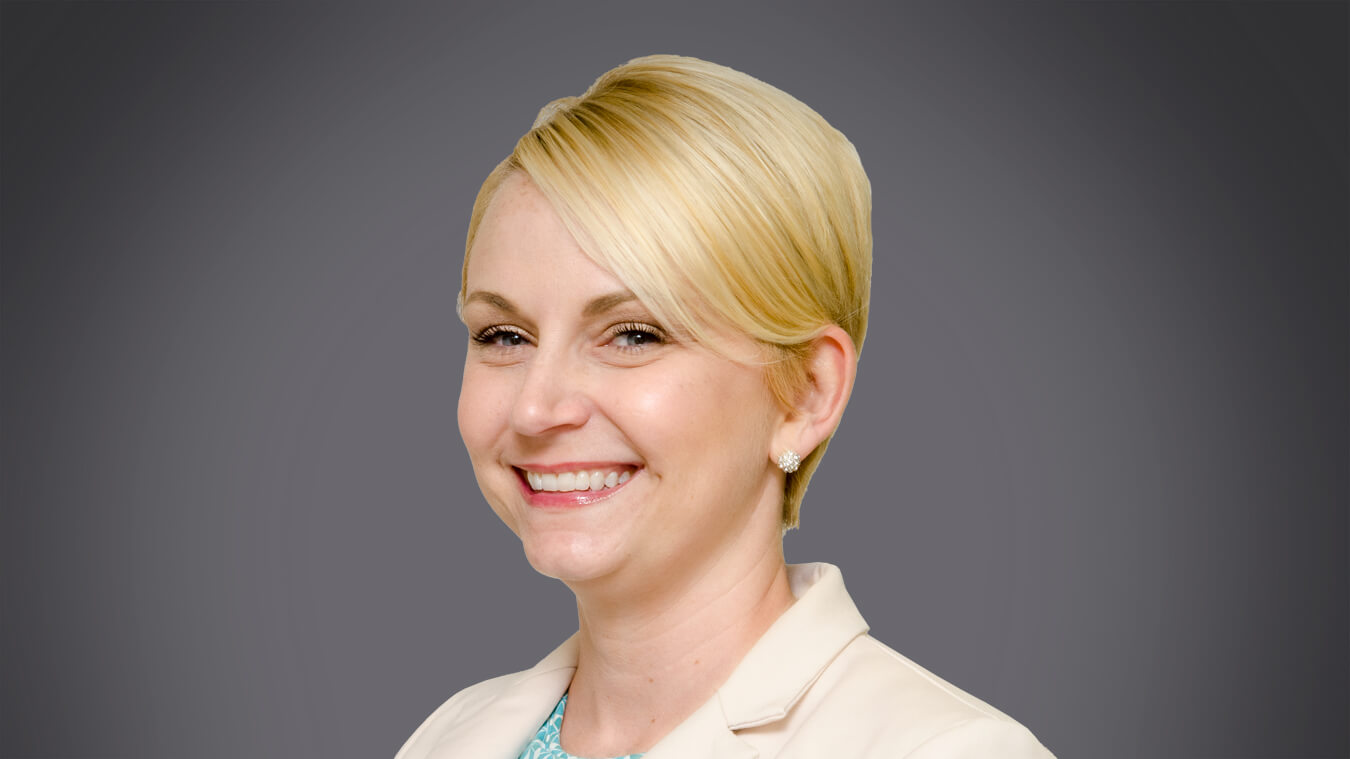 Stephanie Slate, a certified professional in Human Resources (PHR), has been promoted to vice president of Total Rewards & HR Technology at JM Family Enterprises. This upward movement reflects the company's focus on developing leadership within Human Resources and its commitment to preparing the organization for the future.
In her new role, Slate will focus on providing strategic leadership to the Compensation and Benefits teams, while also leading the delivery of a new, state-of-the-art HR system as part of the enterprise Unified Digital Strategy program.
"Stephanie has been a proven leader within our HR team for several years and we are thrilled to support her continued professional development with new challenges and opportunities. We are confident that in this new role, she will help take our HR initiatives to the next level," said Carmen Johnson, executive vice president of Human Resources and Legal. "Having supported all business units throughout her tenure with the company, Stephanie understands and has an appreciation for the needs of our diversified business and fosters strong partnerships to drive effective HR services."
During her more than 13 years with JM Family, Slate has held positions of increasing responsibility across multiple HR disciplines including Talent Acquisition, HR Operations, HR Services and HR Technology. She most recently served as assistant vice president of HR Services and Technology. Prior to joining JM Family, she held positions with The Mergis Group and TechSkills.
Slate received her bachelor's degree in Business Administration from Northwood University in Midland, Michigan and has earned various professional certifications and designations. She is actively involved with United Way of Broward County's Mission United, which supports Veterans as they begin the next chapter of their lives, and regularly serves as a Veteran Success Coach. She, along with her husband and children, lives in Boynton Beach, Florida.
About JM Family Enterprises, Inc.
JM Family Enterprises, Inc. was founded by automotive legend, Jim Moran in 1968. It is a privately held company with $18 billion in revenue and more than 5,000 associates. Rooted in automotive and united in its strong culture and core values, JM Family is in the business of helping other businesses succeed. As a long-term partner, it is invested in its companies, associates and its communities. Driven by exceptional performance, current subsidiaries are in the automotive, financial services, franchising and specialty distribution industries. Its family of companies includes: Southeast Toyota Distributors, the world's largest independent distributor of Toyota vehicles; JM&A Group, a company committed to improving automotive dealers' performance by offering Finance & Insurance products and services, dealership training and consulting; World Omni Financial Corp. (dba Southeast Toyota Finance), a captive financial services company driven to delivering an exceptional dealership and customer experience for Toyota customers in the Southeast; JM Lexus, one of South Florida's leading Lexus dealers; Home Franchise Concepts®, a multi-brand franchise network consisting of Budget Blinds®, The Tailored Closet™, PremierGarage®, Concrete Craft®, AdvantaClean®, Lightspeed Restoration™, Kitchen Tune-Up®, Bath Tune-Up®, Two Maids® and Aussie Pet Mobile®; and Futura Title & Escrow, a family of leading independent title and escrow companies which includes Alliance Title & Escrow, AmeriTitle, Pacific Alliance Title, Kittitas Title and Escrow, and Momentum Title Agency; and Rollease Acmeda, a leading specialty distributor of window covering systems.
Interact with JM Family on Facebook, Instagram and LinkedIn.
Media Contacts
Christie Caliendo
Director, Public Relations & Integrated Marketing