Southeast Toyota Distributors Creates the 2021 Highlander XP Accessory Package
March 4, 2021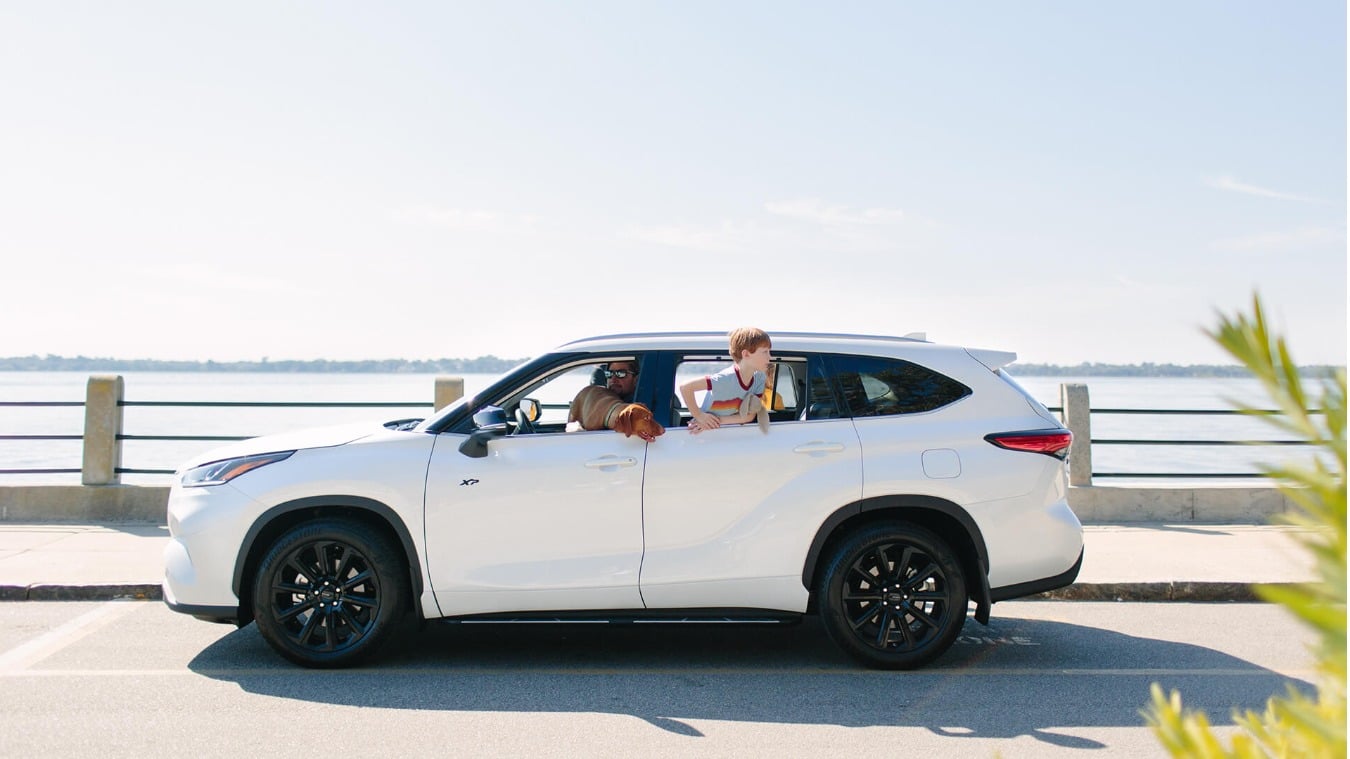 New package offered exclusively to Toyota dealers in the Southeast
Southeast Toyota Distributors has unveiled the 2021 Highlander XP. The exclusive accessory package will be available at Toyota dealerships in Florida, Georgia, Alabama, North Carolina and South Carolina beginning in March.
Marrying bold, distinctive design with Toyota's renown commitment to safety, comfort and reliability, the Highlander, which has been a mainstay in the segment since its arrival in 2001, was recently redesigned from the ground up. Now, for the first time ever, Southeast Toyota Distributors has created one of its signature X Series appearance packages for the midsized SUV.
The Highlander XP package, which includes 20-inch gloss black wheels, a performance tire upgrade, running boards, black emblem overlays, gloss black mirror backs and X Series badging, will be available on most 2021 Highlander models, including the popular hybrid.
"We are excited to welcome the Highlander to our X Series family," said Jeff Johnson, director of Accessories for Southeast Toyota Distributors. "Our X Series packages, which are designed exclusively for our Toyota dealers in the Southeast, add an extra dose of style and substance to our vehicles. We created these appearance packages so that customers in the Southeast can attain the off-road or street look they desire, at a more approachable price point."
Select X Series packages are also available on the Camry, RAV4, 4Runner, Tacoma and Tundra. To learn more about these exclusive offerings, visit ToyotaXSeries.com.
About Southeast Toyota Distributors LLC
Southeast Toyota Distributors is the world's largest independent distributor of Toyotas. The company distributes vehicles, parts and accessories to 177 Toyota dealerships in Alabama, Florida, Georgia, and North Carolina and South Carolina. Dealers in this region sell approximately 20% of all Toyotas sold in the country. Headquartered in Deerfield Beach, Florida, its vehicle processing facilities are located in Jacksonville, Florida and Commerce, Georgia.
Southeast Toyota Distributors is a subsidiary of JM Family Enterprises, Inc., a privately held company with $18 billion in revenue and more than 5,000 associates, which is headquartered in Deerfield Beach, Florida. Interact with JM Family on Facebook, Twitter, Instagram and LinkedIn.
Media Contacts
Christie Caliendo
Director, Public Relations & Integrated Marketing