JM Family Enterprises' Teambuilding Activity Combines Giving Back and Purpose
January 13, 2022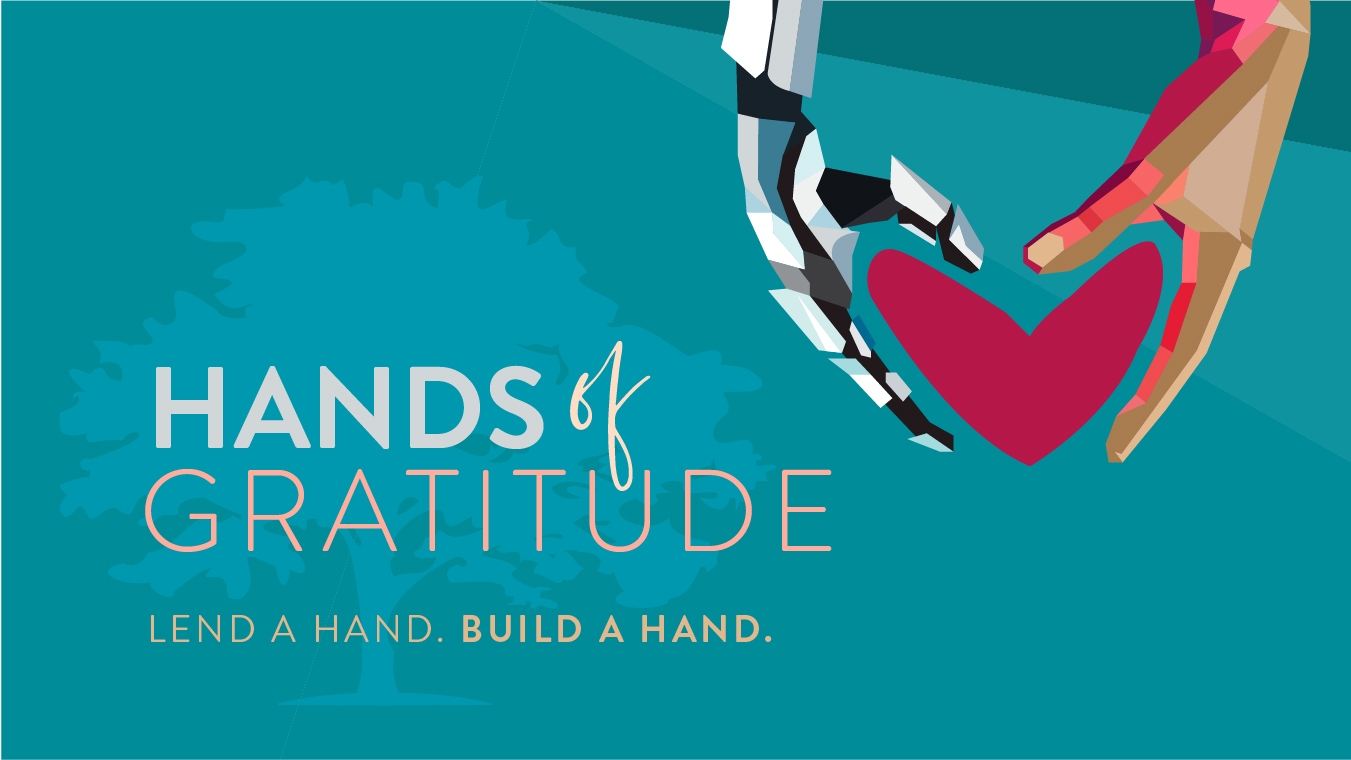 More than 100 associates build and donate prosthetic hands for donation
The ultimate goal of any teambuilding activity is to build stronger teams by gathering associates to work toward a common goal. That is exactly what more than 100 associates from JM Family Enterprises, with the help of Odyssey Teams, a company that designs radically different approaches to leadership development, team building and organizational culture, recently accomplished when they assembled prosthetic hands for amputees who cannot afford them.
"Each year, approximately 35,000 people lose their hand, below the elbow, somewhere in the world," said Lain Hensley, COO and co-founder of Odyssey Teams. "So, this project that JM Family's associates completed is not just giving hands to those in need, it is giving an experience that changes people's lives."
JM Family's Hands of Gratitude initiative was a pilot program that combined giving back, teambuilding and purpose. Associates used their hands to build hands for others with the goal of improving their quality of life. Every associate who participated in the activity was completely immersed in the process and inspired by the outcome.
"The build-a-hand program is a business simulation embraced by purpose-driven teams who understand the power of connection, the power of community and the power of caring," said Omar Sanabria, director of Brand and Marketing Strategy, JM Family. "This project, which was hosted by our Diversity, Equity and Inclusion group, was intended to not only strengthen our collaborative nature, but also to highlight the diversity of our lives, our abilities and our disabilities."
Once assembled, each prosthetic hand was placed into a colorful carrying case, which was also decorated by the participating teams, along with a notecard for the future owner of the hand. The hand, case and note were then shipped out to Odyssey Teams for distribution. In total, Odyssey Teams and the LN-4 Hand Project have worked with companies around the world to build and donate in excess of 60,000 prosthetic hands for individuals in developing countries.
About JM Family Enterprises, Inc.
JM Family Enterprises, Inc. was founded by automotive legend, Jim Moran in 1968. It is a privately held company with $18 billion in revenue and more than 5,000 associates. Rooted in automotive and united in its strong culture and core values, JM Family is in the business of helping other businesses succeed. As a long-term partner, it is invested in its companies, associates and its communities. Driven by exceptional performance, current subsidiaries are in the automotive, financial services, franchising and specialty distribution industries. Its family of companies includes: Southeast Toyota Distributors, the world's largest independent distributor of Toyota vehicles; JM&A Group, a company committed to improving automotive dealers' performance by offering Finance & Insurance products and services, dealership training and consulting; World Omni Financial Corp. (dba Southeast Toyota Finance), a captive financial services company driven to delivering an exceptional dealership and customer experience for Toyota customers in the Southeast; JM Lexus, one of South Florida's leading Lexus dealers; Home Franchise Concepts®, a multi-brand franchise network consisting of Budget Blinds®, The Tailored Closet™, PremierGarage®, Concrete Craft®, AdvantaClean®, Lightspeed Restoration™, Kitchen Tune-Up®, Bath Tune-Up®, Two Maids® and Aussie Pet Mobile®; and Futura Title & Escrow, a family of leading independent title and escrow companies which includes Alliance Title & Escrow, AmeriTitle, Pacific Alliance Title, and Kittitas Title and Escrow, and Rollease Acmeda, a leading specialty distributor of window covering systems.
Interact with JM Family on Facebook, Twitter, Instagram and LinkedIn.
Media Contacts
Christie Caliendo
Director, Public Relations & Integrated Marketing