Honoring the Impact of

Dr. Martin Luther

King Jr.
January 17, 2022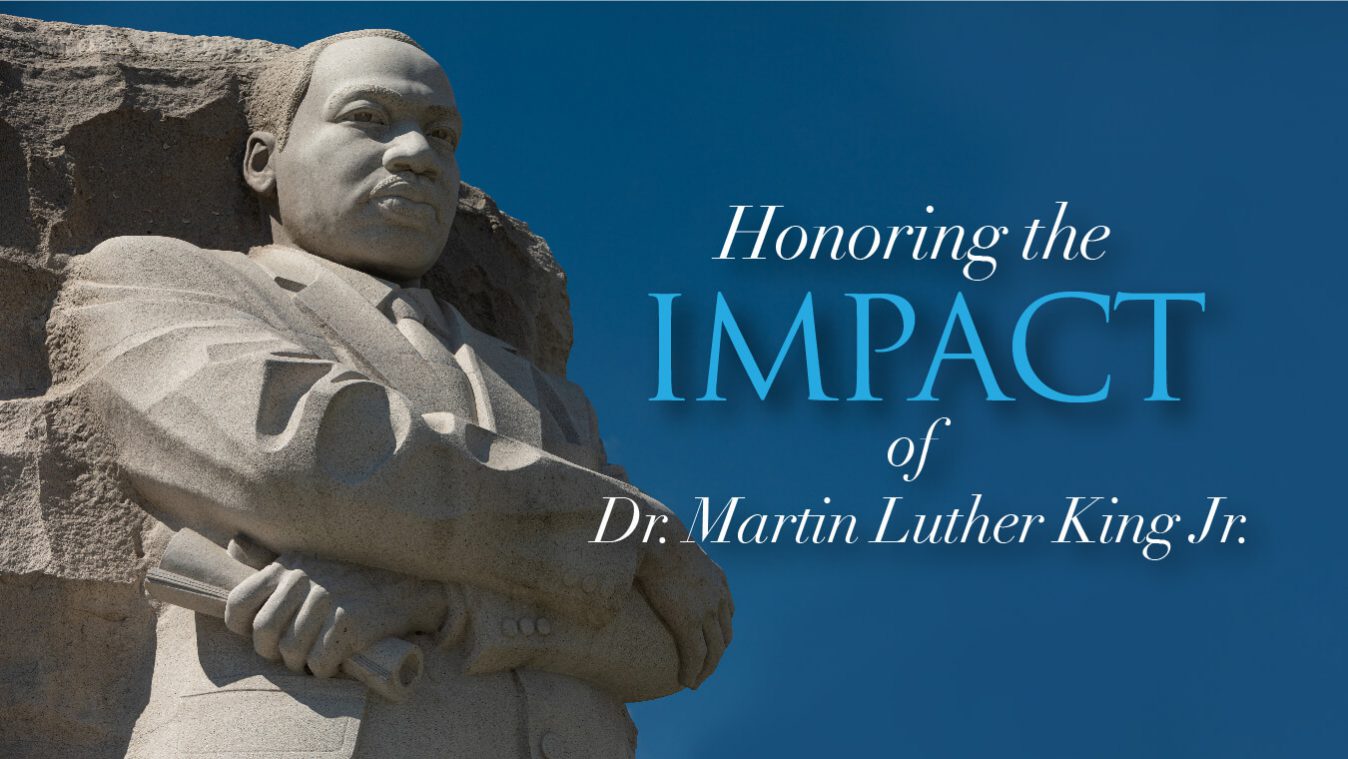 Today JM Family Enterprises observes Martin Luther King Jr. Day, the annual celebration of the civil rights leader's life and legacy. Through his powerful messages of hope and healing, Dr. King worked hard to build a society where equality would become a reality – and no longer a dream.
Out of an abundance of caution, we are postponing our planned MLK Day of Service activities and look forward to hosting these in each of our business locations later in the year. In the meantime, in lieu of rolling up our sleeves and volunteering together in honor of our MLK Day of Service, we are making a $25,000 contribution to the United Negro College Fund (UNCF). The UNCF is an American philanthropic organization that funds scholarships for black students and general scholarship funds for 37 private historically black colleges and universities.
At JM Family, treating every individual with respect and fairness is the foundation of our core values and culture. As we honor the words and work of Dr. King, we hope everyone is inspired to celebrate each other's uniqueness and become champions of justice and equality today, and always.
About JM Family's Corporate Community Impact
When he founded JM Family Enterprises, Inc. in 1968, Jim Moran instilled in the company the spirit of giving back as an integral part of who we are. We inspire action and engage our associates to strengthen the communities in which we live and work. We pursue that goal through support and volunteerism. We contribute our time and talent to impact diverse causes driven by our culture, associates and the community. JM Family's Corporate Community Impact efforts are focused on three areas of giving – empowering families, promoting education and embracing the environment.
About JM Family Enterprises
JM Family Enterprises, Inc. was founded by automotive legend, Jim Moran in 1968. It is a privately held company with $18 billion in revenue and more than 5,000 associates. Rooted in automotive and united in its strong culture and core values, JM Family is in the business of helping other businesses succeed. As a long-term partner, it is invested in its companies, associates and its communities. Driven by exceptional performance, current subsidiaries are in the automotive, financial services, franchising and specialty distribution industries. Its family of companies includes: Southeast Toyota Distributors, JM&A Group, World Omni Financial Corp. (dba Southeast Toyota Finance), JM Lexus, Home Franchise Concepts®, Futura Title & Escrow and Rollease Acmeda. Interact with JM Family on Facebook, Twitter, Instagram and LinkedIn.
Media Contacts
Christie Caliendo
Director, Public Relations & Integrated Marketing