JM Family Enterprises Celebrates Giving Tuesday with Ranking as Highest Corporate Philanthropy Contributor in South Florida
November 29, 2022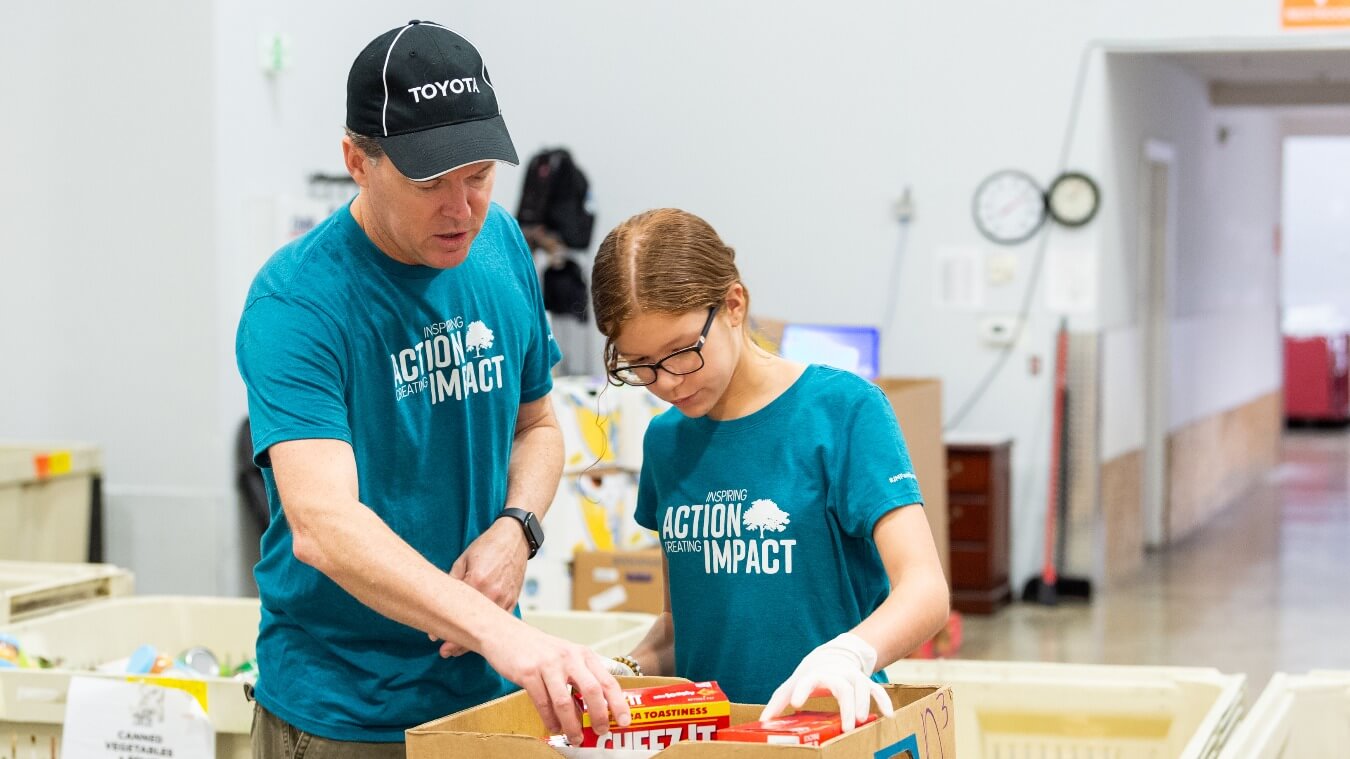 South Florida Business Journal Ranks JM Family No. 1 For Seventh Consecutive Year
In the spirit of Giving Tuesday, South Florida Business Journal ranked JM Family Enterprises No. 1 as part of their annual Corporate Philanthropy in South Florida list. This is the company's seventh consecutive year receiving the highest distinction on this prestigious index.
The Corporate Philanthropy in South Florida ranking is based on contributions to philanthropic causes from businesses throughout Miami-Dade, Broward and Palm Beach counties. This year JM Family Enterprises donated an estimated $36.19 million to multiple causes within its three focus areas of corporate giving, which include: empowering families, promoting education and embracing the environment.
"When JM Family Enterprises was founded in 1968, our founder instilled the spirit of giving back as an integral part of who we are," said Director of Community Impact, Lisa Davis. "Whether we are building homes, mentoring underserved children, or cleaning up our beaches, we are happy to play a small part in our communities."
Community impact is at the heart of JM Family Enterprises, inspiring action through volunteerism. In the last year, JM Family associates have helped to build homes for four South Florida families, mentored more than 100 children through a multitude of education programs and collected hundreds of pounds of garbage throughout public lands and beaches, in addition to many other initiatives at our various business locations.
In 2022, JM Family was also listed among:
Fortune 100 Best Places to Work For [No. 85],
Top Private Companies in South Florida by South Florida Business Journal [No. 2],
Florida's 225 Biggest Private Companies by Florida Trend [No. 5].
About JM Family Enterprises
JM Family Enterprises, Inc. was founded by automotive legend, Jim Moran in 1968. It is a privately held company with $18 billion in revenue and more than 5,000 associates. Rooted in automotive and united in its strong culture and core values, JM Family is in the business of helping other businesses succeed. As a long-term partner, it is invested in its companies, associates and its communities. Driven by exceptional performance, current subsidiaries are in the automotive, financial services, franchising and specialty distribution industries. Its family of companies includes: Southeast Toyota Distributors, JM&A Group, World Omni Financial Corp. (dba Southeast Toyota Finance), JM Lexus, Home Franchise Concepts®, Futura Title & Escrow and Rollease Acmeda. Interact with JM Family on Facebook, Twitter, Instagram and LinkedIn.
Media Contacts
Christie Caliendo
Director, Public Relations & Integrated Marketing