JM Family Enterprises Announces Changes in Executive Technology Leadership
November 3, 2023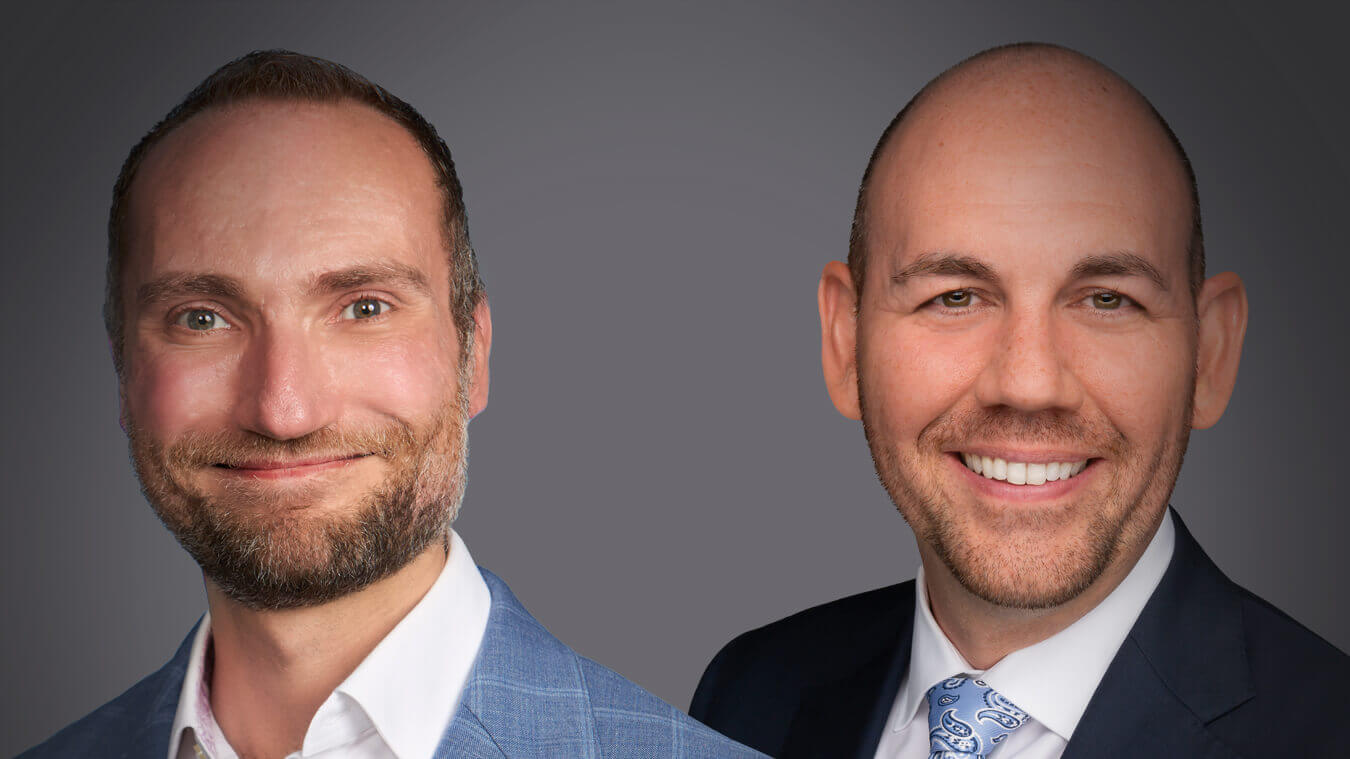 Corey Benish promoted to group vice president and ITS chief operating officer; John Damalas joins JM Family as group vice president and chief technology officer
JM Family Enterprises announces executive leadership changes within its Information Technology Services (ITS) department with the promotion of Corey Benish to group vice president and chief operating officer, while extending a warm welcome to John Damalas as group vice president and chief technology officer.
"The true center of our success and the driving force behind JM Family's innovation and technology efforts has always been our talented associates." said senior vice president and chief information officer, Chad Couch. "Since 2019, our ITS organizational transformation, which we have called Future of IT, has helped to better align our capabilities with the needs of our business. This leadership announcement marks the culmination of this transformation, and we are ready to continue evolving into the future."
Benish initially joined JM Family in 2022 as the chief technology officer of ITS where he focused on enabling products and services through technology to support the company's digital future. In his new role, Benish will lead the company's IT and Technology Operations teams as they create value and deliver operational efficiency. This harmonization will be achieved through the implementation of cross-functional synergies, leveraging internal shared services and coordinating with the company's leaders to optimize the use of technology and products. Benish will actively assist the enterprise in its pursuit of a digital future, aiming to provide value to its partners and improve the experience of its associates.
As a result of this organizational change, Damalas will spearhead JM Family's ongoing focus on digital product management, agile transformation, and innovation. Additionally, he will be providing essential support for existing capabilities in IT strategy, architecture and governance. He will play an instrumental role in advancing the company's path toward an enhanced digital future.
Prior to joining JM Family, Damalas served as the vice president and chief technology officer for Pacific Life where he was responsible for implementing an integrated enterprise architecture, establishing robust data management practices and ensuring the company's digital transformation. Damalas has a proven track record of cross-industry technology leadership in several areas including applied AI, data and analytics, enterprise architecture and user experience. He previously led Walmart's Associate Digital Experience as vice president where he was responsible for user experience, engineering, architecture and operations for the technology enablement of more than two million associates across the globe.
Damalas holds a Master of Science degree in applied economics from The John Hopkins University located in Baltimore, Maryland and a Bachelor of Science degree in computer science from Rensselaer Polytechnic Institute in Troy, New York. He recently relocated from California to South Florida with his wife, daughter and very energetic Belgian Shephard.
About JM Family Enterprises
JM Family Enterprises, Inc. was founded by automotive legend, Jim Moran in 1968. It is a privately held company with $18 billion in revenue and more than 5,000 associates. Rooted in automotive and united in its strong culture and core values, JM Family is in the business of helping other businesses succeed. As a long-term partner, it is invested in its companies, associates and its communities. Driven by exceptional performance, current subsidiaries are in the automotive, financial services, franchising and specialty distribution industries. Its family of companies includes: Southeast Toyota Distributors, JM&A Group, World Omni Financial Corp. (dba Southeast Toyota Finance), JM Lexus, Home Franchise Concepts®, Futura Title & Escrow and Rollease Acmeda. Interact with JM Family on Facebook, Instagram and LinkedIn.
Media Contacts
Christie Caliendo
Director, Public Relations & Integrated Marketing