JM Family Announces Three Executive Leadership Promotions
May 8, 2023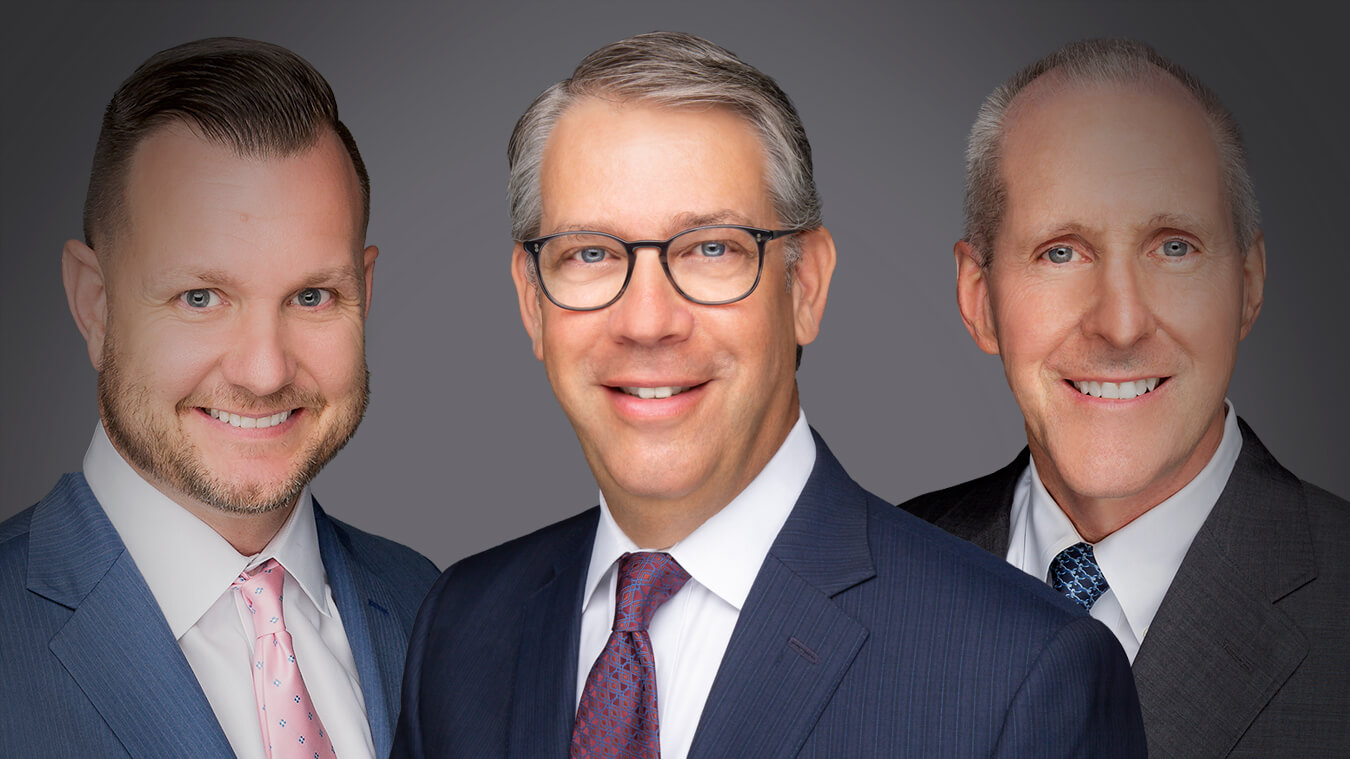 Dan Chait promoted to COO of JM Family Enterprises; Scott Gunnell named President of JM&A Group; Bill Shope becomes President of Southeast Toyota Finance
To best prepare for the future and continue positioning its core automotive companies to lead change and embrace the opportunities of the industry's shifting landscape, JM Family Enterprises announced three executive leadership changes.
Dan Chait, most recently the president of both JM&A Group and Southeast Toyota Finance, has been promoted to Chief Operating Officer (COO) of parent company JM Family. In this role, Chait will work closely with teams from subsidiaries JM&A Group, Southeast Toyota Distributors, Southeast Toyota Finance, and JM Lexus to champion the strategic priorities of our core automotive companies. Chait's deep roots at JM Family include leading multiple business units through fluctuating industry and economic cycles, and well-established relationships with Toyota and the companies' dealer partners.
Chait brings a wealth of experience and knowledge of JM Family's automotive business to his new role. After many years in the automotive and financial services industries, he joined Southeast Toyota Finance in 2002 as vice president of Asset Management. From there he assumed group vice president (GVP) and senior vice president (SVP) positions before being named president of Southeast Toyota Finance in 2013. In 2021, he took on additional responsibility as president of JM&A Group. Chait has a proven track record of inspiring action and fostering inclusivity across his teams.
Following Chait's promotion, Scott Gunnell has been named president of JM&A Group and Bill Shope has been named president of Southeast Toyota Finance. Current president of JM Family subsidiary Southeast Toyota Distributors, Brent Sergot, will also report to Chait and continue leading the business and ensuring the company remains a valuable partner to both Toyota and the southeast regional Toyota dealers.
"With a collective 74 years of service to JM Family, the promotions of Dan, Scott, and Bill are a testament to investing in our leadership team so we can continue to best serve our consumers, dealers and business partners," said Brent Burns, President and CEO of JM Family Enterprises. "While each possess tremendous strategic thinking, operational insights, and understanding of a dealer's business, they also exemplify our core values and uphold our unique culture while living and working by the principles instilled by our founder, Jim Moran."
Gunnell has over 25 years in the automotive business and has forged meaningful relationships with the company's partners and customers during his career at JM&A Group, which has spanned across sales, product, marketing, strategy, customer service and operations. His most recent leadership positions included VP of Sales Strategy and GVP of Business Strategy and Operational Excellence, before being named SVP and COO last year. Under Gunnell's leadership, the company is positioned to continue accelerating dealership performance through investments in core technology, modern retail initiatives and a realigned field organization focused on consultative solutions and a dealer-centric support model.
After successful finance positions in the banking and fleet leasing industries, Shope joined Southeast Toyota Finance in 1990 as director of Fleet Leasing. He progressed into several leadership roles during his tenure, including VP of Portfolio Management and GVP of Analytics and CFO. Shope has effectively managed the day-to-day business since assuming his most recent role as SVP and COO in 2020. In that role, Shope has successfully led a number of critical initiatives, including key technology investments, while navigating the business through the challenges of the pandemic.
About JM Family Enterprises
JM Family Enterprises, Inc. was founded by automotive legend, Jim Moran in 1968. It is a privately held company with $18 billion in revenue and more than 5,000 associates. Rooted in automotive and united in its strong culture and core values, JM Family is in the business of helping other businesses succeed. As a long-term partner, it is invested in its companies, associates and its communities. Driven by exceptional performance, current subsidiaries are in the automotive, financial services, franchising and specialty distribution industries. Its family of companies includes: Southeast Toyota Distributors, JM&A Group, World Omni Financial Corp. (dba Southeast Toyota Finance), JM Lexus, Home Franchise Concepts®, Futura Title & Escrow and Rollease Acmeda. Interact with JM Family on Facebook, Instagram and LinkedIn.
Media Contacts
Christie Caliendo
Director, Public Relations & Integrated Marketing