Ingenuity Leads the Way as JM Family Completes Companywide Innovation Challenge
April 4, 2023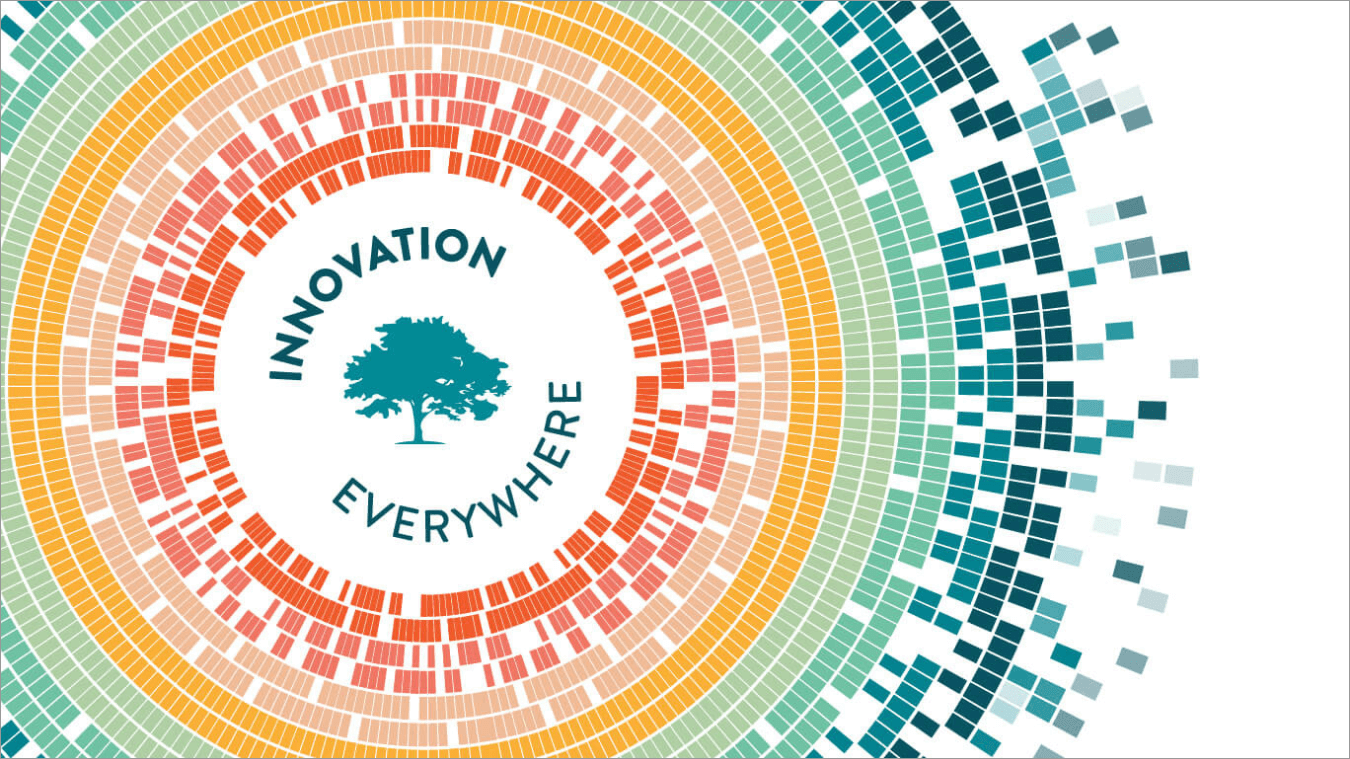 Associates find inventive solutions to business opportunities
JM Family Enterprises has completed its annual Innovation Challenge, which was launched to inspire associates to identify areas of potential improvement throughout the company and implement inventive solutions, allowing the business to operate more efficiently and effectively.
Past innovation challenges have resulted in programs addressing real-world business challenges and opportunities while elevating how associates work.
"JM Family associates are no strangers to taking risks and innovating, as these ideals are at the core of who we are as a company," said Brent Burns, president & CEO of JM Family Enterprises. "Our customers, dealer partners and associates are the north star of this initiative as we continue to strive to do it better."
The challenge invited all associates to share their ideas, whether big or small, to help drive opportunities for continued improvement – a mantra derived from the Japanese philosophy of kaizen, which refers to implementing changes within a company to make it operate more proficiently and intuitively. Associates submitted more than 260 initial proposals, which were evaluated by a select team of business leaders who handpicked 136 associates as semi-finalists.
In partnership with Florida Atlantic University's Executive Education Corporate Training & Talent Development, selected teams leveraged innovation coaches who worked to individually improve presentation skills and articulate the importance of their concepts and eventual return on investment.
The semi-finalists presented in person to JM Family's senior leadership teams throughout the company's business footprint in Commerce, Dallas, Deerfield Beach, Jacksonville and St. Louis. Representing JM Family Enterprises, Southeast Toyota Distributors, Southeast Toyota Finance, JM&A Group and Home Franchise Concepts, the selected groups came together to share their purpose-led, value-driven and customer-focused ways of challenging the status quo. Many of the ideas were quickly implemented, representing a wide array of innovation efforts aimed at enhancing both internal operations and the customer experience. "The JM Family Innovation Challenge is a way to celebrate our associates' creativity and drive for continuous improvement," Burns said.
Thirty eight associates made up of eight different teams won the challenge, some of their ideas include:
Southeast Toyota Distributors' Vehicle Simulation Software & Parts Failure Predictive Analytics
Just northwest of the heart of Jacksonville lies Southeast Toyota Distributors' 250-acre Vehicle Processing Center (VPC). Developed in 2002, the all-rail facility maintains the unlimited capacity to process Toyota vehicles through its state-of-the-art equipment and 50-car railhead but associates Buddy Boles, Dimitri Ditombi, Elizabeth Powers and Alyssa Rosenbaum saw a way to make it even more efficient. Through the introduction of their new vehicle processing simulation program, associates located in the VPC are now able to create detailed production models. This software allows the team to visualize each vehicle before it even arrives on location while helping the facility to plan and strategize accordingly by predicting where each car will be placed throughout processing.
In Deerfield Beach, Southeast Toyota Distributors associate Craig Elias developed a data analytics program that uses comprehensive predictive analysis to forecast the failure rate of each part in Toyota vehicles. From brake pads to spark plugs and everything in between, the software can project when the product will need to be replaced, notifying dealers so they are better able to anticipate inventory levels. The analytics help to guarantee the product will be at the dealership, aiding customers by providing a smooth transaction with little to no wait time.
Home Franchise Concept's Augmented Reality Shopping
From closet, kitchen, and bathroom installations to window treatments, concrete overlays, and water damage restoration, Home Franchise Concept's family of brands are leaders in home service franchises. Helping to elevate the typical home improvement and restoration shopping experience for Home Franchise Concepts customers, Marilyn MacMull and Sarah Morgan proposed an augmented reality tool that would allow customers to place a photo or the dimensions of their space into the software and try on a multitude of different home products. Whether it be something as simple as a new pair of blinds or a complete room transformation, the new virtual experience enables customers to envision the new space without leaving their home.
Southeast Toyota Finance's Interactive Voice Response Application
Enhancing the typical call service experience, Southeast Toyota Finance associates Kim Guimond, Mary Beth Hull and Shane Taitt collaborated to envision an interactive voice response (IVR) application with the goal of expanding the Customer Experience Center's self-service options. Advancing JM Family's digital transformation initiative, customers can now reach out to the center where they will be met with an IVR system. This technology is utilized to collect information including the consumer's preferred language, contact information and details on the discrepancy, before routing the call to the correct department. This feature allows users to quickly find solutions to common issues and situations, being available even when the centers are closed.
Innovation continues to fuel success throughout JM Family, allowing associates to help the business continually improve.
About JM Family Enterprises
JM Family Enterprises, Inc. was founded by automotive legend, Jim Moran in 1968. It is a privately held company with $18 billion in revenue and more than 5,000 associates. Rooted in automotive and united in its strong culture and core values, JM Family is in the business of helping other businesses succeed. As a long-term partner, it is invested in its companies, associates and its communities. Driven by exceptional performance, current subsidiaries are in the automotive, financial services, franchising and specialty distribution industries. Its family of companies includes: Southeast Toyota Distributors, JM&A Group, World Omni Financial Corp. (dba Southeast Toyota Finance), JM Lexus, Home Franchise Concepts®, Futura Title & Escrow and Rollease Acmeda. Interact with JM Family on Facebook, Instagram and LinkedIn.
Media Contacts
Christie Caliendo
Director, Public Relations & Integrated Marketing