Happy Haul-idays Virtual Toy and Essential Needs Drive Spreads Holiday Cheer
January 8, 2021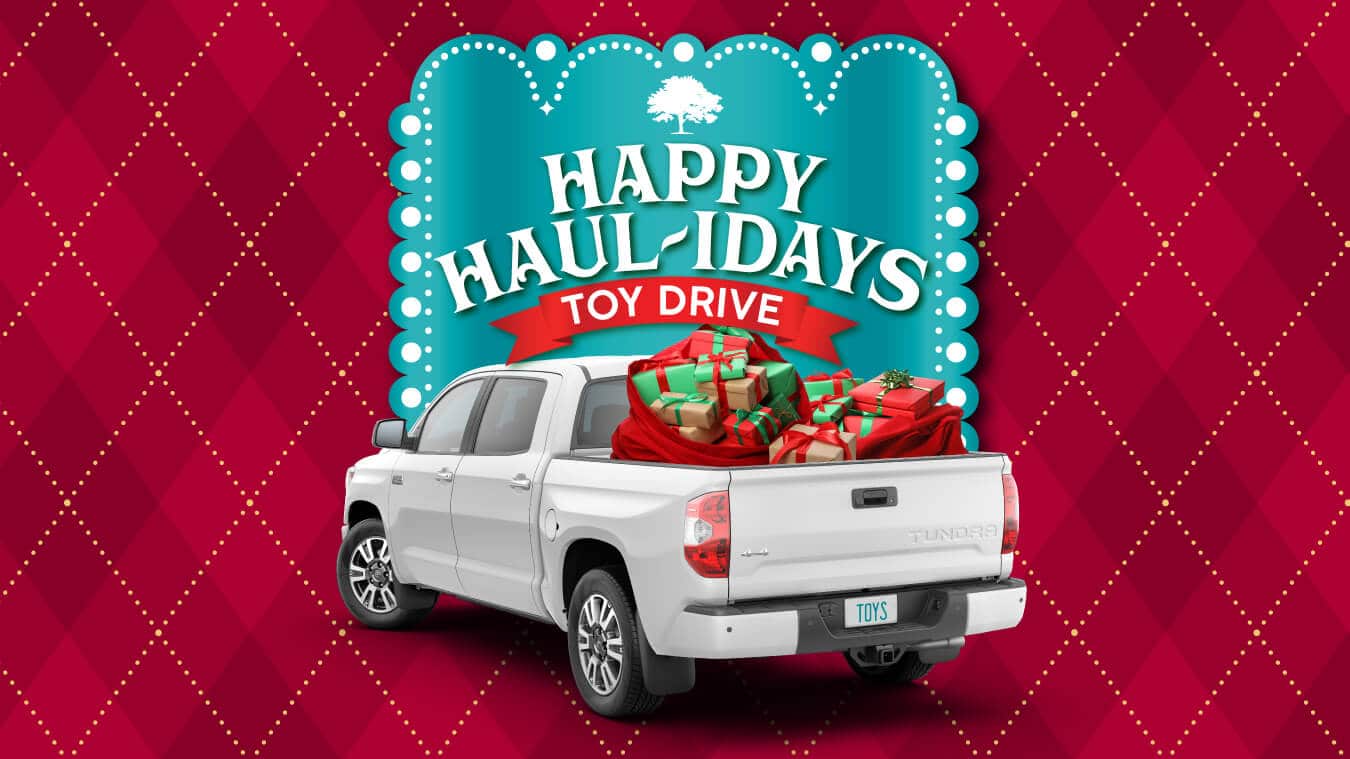 JM Family Enterprises' associates donated more than 1,050 items for families in need
Associates from JM Family Enterprises and its subsidiaries banded together to spread holiday cheer, supporting children and families in need with Happy Haul-idays, a first-of-its-kind virtual toy and essential needs drive. Through the campaign, which benefitted nonprofit partners in each of the company's eight business locations, more than 1,050 items were donated and distributed to local families.
To participate in the Happy Haul-idays effort, charity partners provided wish lists of much-needed items from various online retailers. Knowing that the need was greater than ever this year, associates generously shopped and had the donations shipped directly to the nonprofit. Each organization then distributed the gifts to the families they serve.
"I felt relief," said one emotional mother from the Dumas Wesley Community Center in Mobile, Alabama. "I didn't have any money at the time, and I was thankful for the bed linens and everything. I was just thankful and excited. It was like a weight was lifted off my shoulders."
Participating charities included:
Atlanta Ronald McDonald House
Jackson County Family Connection in Commerce, Georgia
Grand Prairie Unit of the Boys & Girls Clubs of Greater Dallas
Santa Ana Unit of the Boys & Girls Clubs of Central Orange Coast
Sulzbacher Center in Jacksonville, Florida
Dumas Wesley Community Center in Mobile, Alabama
Jim & Jan Moran Unit of the Boys & Girls Clubs of Broward County
Room at the Inn in St. Louis, Missouri
"This was a great way for our associates to rally together and celebrate, even while apart, this holiday season. We are beyond appreciative of their generosity in delivering comfort and joy to children and families who need it most," said Lisa Davis, manager of Corporate Community Impact, JM Family.
Media Contacts
Christie Caliendo
Director, Public Relations & Integrated Marketing