Ed's Hair Color Challenge
May 8, 2020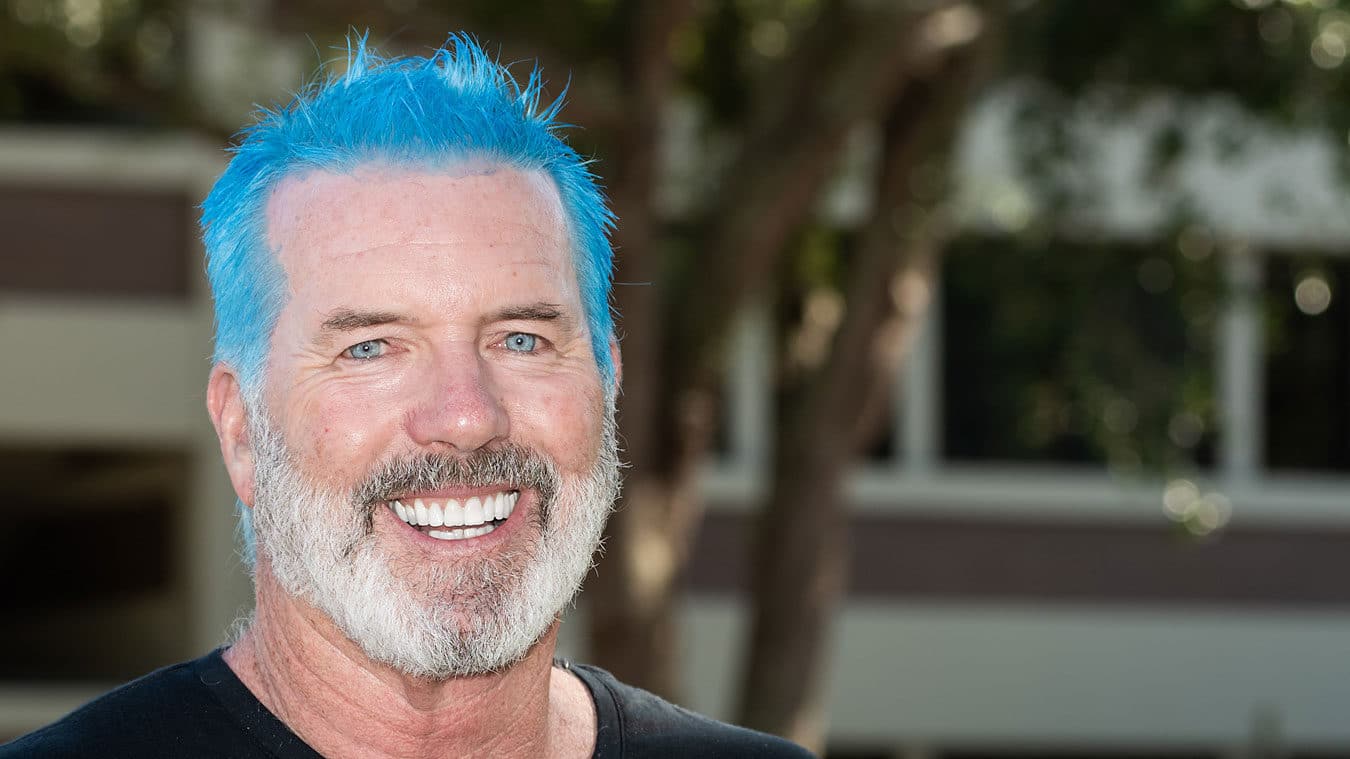 Associates Enjoy Colorful Incentive to Support Charity

The COVID-19 pandemic has brought steep economic challenges that have affected so many, especially those who were already facing hunger on a daily basis. To address the increase in food insecurity, JM Family Enterprises made a $150,000 emergency donation in early March to seven food banks across North America.
Then in late April, our company banded together when Ed Sheehy, president of JM Family's subsidiary Southeast Toyota Distributors, engaged his fellow associates, dealer partners and the community in a "Hair Color Challenge" to help provide food to families struggling through this unprecedented time. By making a contribution to Feeding America, donors could place their vote to dye his hair a wild new shade. There was a colorful catch though! Ed challenged everyone to raise a minimum of $15,000 before he would commit to the salon chair. To sweeten the deal and further the fight against hunger, he offered to personally match a portion of the donations. In just one week, the company's associates, Toyota dealers in the Southeast and friends of JM Family rose to the occasion by donating more than $229,000 to Feeding America. And while the votes ranged from "Leave as-is because he's being a great sport!" to Dennis Rodman's famous leopard-print look, Ed happily unveiled the winning 'do – a stunningly bright JM Family teal – live on May 5 to coincide with #GivingTuesdayNow. The reveal was done through a special Zoom meeting with Paco Vélez, the president and CEO of Feeding South Florida, which is a Feeding America partner food bank near the company's headquarters.
In addition, all funds raised through Ed's Hair Color Challenge directly supported Feeding America food banks in JM Family's five-state region of the southeastern United States. This fun and inspiring campaign underlined JM Family's strong culture of giving back to the communities in which we live and work.
About Southeast Toyota Distributors LLC
Southeast Toyota Distributors is the world's largest independent distributor of Toyotas. The company distributes vehicles, parts and accessories to 177 Toyota dealerships in Alabama, Florida, Georgia, and North Carolina and South Carolina. Dealers in this region sell approximately 20% of all Toyotas sold in the country. Headquartered in Deerfield Beach, Florida, its vehicle processing facilities are located in Jacksonville, Florida and Commerce, Georgia.
Southeast Toyota Distributors is a subsidiary of JM Family Enterprises, Inc., a privately held company with $18 billion in revenue and more than 5,000 associates, which is headquartered in Deerfield Beach, Florida. Interact with JM Family on Facebook, Instagram and LinkedIn.
About JM Family Enterprises, Inc.
JM Family Enterprises, Inc. was founded by automotive legend, Jim Moran in 1968. It is a privately held company with $18 billion in revenue and more than 5,000 associates. Rooted in automotive and united in its strong culture and core values, JM Family is in the business of helping other businesses succeed. As a long-term partner, it is invested in its companies, associates and its communities. Driven by exceptional performance, current subsidiaries are in the automotive, financial services, franchising and specialty distribution industries. Its family of companies includes: Southeast Toyota Distributors, the world's largest independent distributor of Toyota vehicles; JM&A Group, a company committed to improving automotive dealers' performance by offering Finance & Insurance products and services, dealership training and consulting; World Omni Financial Corp. (dba Southeast Toyota Finance), a captive financial services company driven to delivering an exceptional dealership and customer experience for Toyota customers in the Southeast; JM Lexus, one of South Florida's leading Lexus dealers; Home Franchise Concepts®, a multi-brand franchise network consisting of Budget Blinds®, The Tailored Closet™, PremierGarage®, Concrete Craft®, AdvantaClean®, Lightspeed Restoration™, Kitchen Tune-Up®, Bath Tune-Up®, Two Maids® and Aussie Pet Mobile®; and Futura Title & Escrow, a family of leading independent title and escrow companies which includes Alliance Title & Escrow, AmeriTitle, Pacific Alliance Title, Kittitas Title and Escrow, and Momentum Title Agency; and Rollease Acmeda, a leading specialty distributor of window covering systems.
Interact with JM Family on Facebook, Instagram and LinkedIn.
Media Contacts
Christie Caliendo
Director, Public Relations & Integrated Marketing