Earth Month Celebrations Spring to Life at JM Family Enterprises
April 1, 2021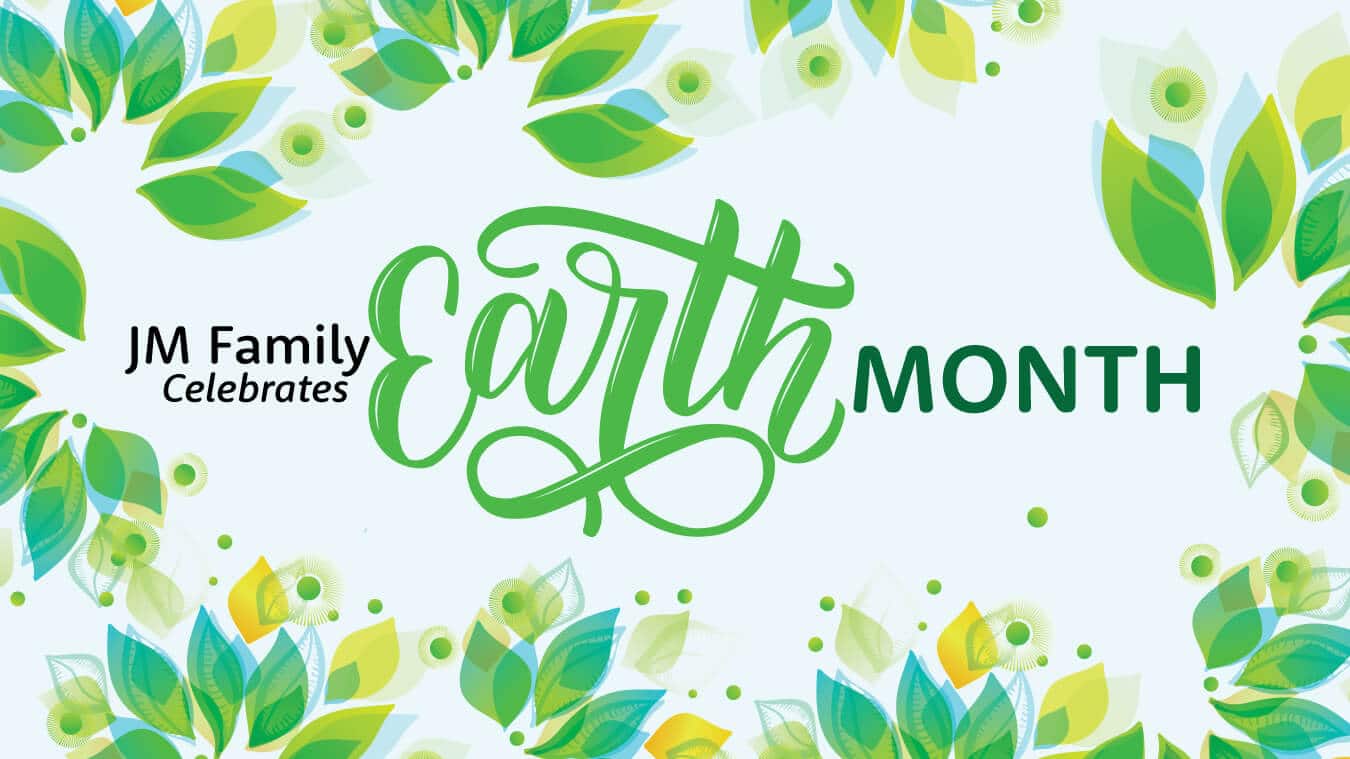 Associates receive FREE trees through partnership with the Arbor Day Foundation
As part of its continued commitment to the environment and in recognition of Earth Month, JM Family Enterprises will host a series of green activities throughout the month of April.
"At JM Family, we understand the importance of environmental stewardship and working to reduce our impacts on natural resources in all aspects of our businesses and infrastructure," said Cristina Hicks, Manager of environmental sustainability, JM Family. "We also believe in the power of small, everyday actions that each of us can take on an individual level to make a positive impact on the planet."
Meatless Monday – Each Monday throughout the month, the company will share a cooking demonstration hosted by Chef John from The Nest, the company's dining facility at its South Florida headquarters. This series of diverse, culinary adventures will help associates make more informed choices to benefit their overall health and the environment.
Tree Giveaway – Through a partnership with the Arbor Day Foundation's (ADF) Community Canopy program, JM Family will give away 200 trees to help associates green their neighborhoods. Homeowners can use ADF's online tool to determine where in their yards to plant the new tree for maximum energy savings. The tool will also estimate the air pollution absorbed, stormwater filtered and carbon sequestered.
Everyday Actions – The company will provide associates with educational materials on ways to make a profound environmental impact through creative everyday actions. By cleaning up a local park or harnessing their purchasing power, individual associates can help advocate for a better planet.
In addition to this series of Earth Month initiatives, JM Family shows its dedication conducting business with consideration for the environment. The company has made significant investments in upgrading its physical spaces and recently introduced three state-of the-art campuses slated to receive LEED (Leadership in Energy and Environmental Design) certification: its Commerce, Georgia vehicle processing facility, its DataScan offices in Alpharetta, Georgia, and its headquarters in Deerfield Beach, Florida. In fact, through the ongoing Deerfield Beach campus construction activities, the company has recycled 5.3 million pounds of construction and demolition debris, achieving an 80% diversion rate for the project.
The company also has an impressive solar portfolio with nine of its operating solar arrays producing 850,725 kWh of clean, renewable energy in 2020. For the year, JM Family's consumption of non-renewable energy was down 12% and its carbon footprint was reduced by 14%.
About JM Family Enterprises, Inc.
JM Family Enterprises, Inc. was founded by automotive legend, Jim Moran in 1968. It is a privately held company with $18 billion in revenue and more than 5,000 associates. Rooted in automotive and united in its strong culture and core values, JM Family is in the business of helping other businesses succeed. As a long-term partner, it is invested in its companies, associates and its communities. Driven by exceptional performance, current subsidiaries are in the automotive, financial services, franchising and specialty distribution industries. Its family of companies includes: Southeast Toyota Distributors, the world's largest independent distributor of Toyota vehicles; JM&A Group, a company committed to improving automotive dealers' performance by offering Finance & Insurance products and services, dealership training and consulting; World Omni Financial Corp. (dba Southeast Toyota Finance), a captive financial services company driven to delivering an exceptional dealership and customer experience for Toyota customers in the Southeast; JM Lexus, one of South Florida's leading Lexus dealers; Home Franchise Concepts®, a multi-brand franchise network consisting of Budget Blinds®, The Tailored Closet™, PremierGarage®, Concrete Craft®, AdvantaClean®, Lightspeed Restoration™, Kitchen Tune-Up®, Bath Tune-Up®, Two Maids® and Aussie Pet Mobile®; and Futura Title & Escrow, a family of leading independent title and escrow companies which includes Alliance Title & Escrow, AmeriTitle, Pacific Alliance Title, and Kittitas Title and Escrow, and Rollease Acmeda, a leading specialty distributor of window covering systems.
Interact with JM Family on Facebook, Twitter, Instagram and LinkedIn.
Media Contacts
Christie Caliendo
Director, Public Relations & Integrated Marketing