Celebrating the Life and Legacy of

Dr. Martin Luther

King Jr.
January 18, 2021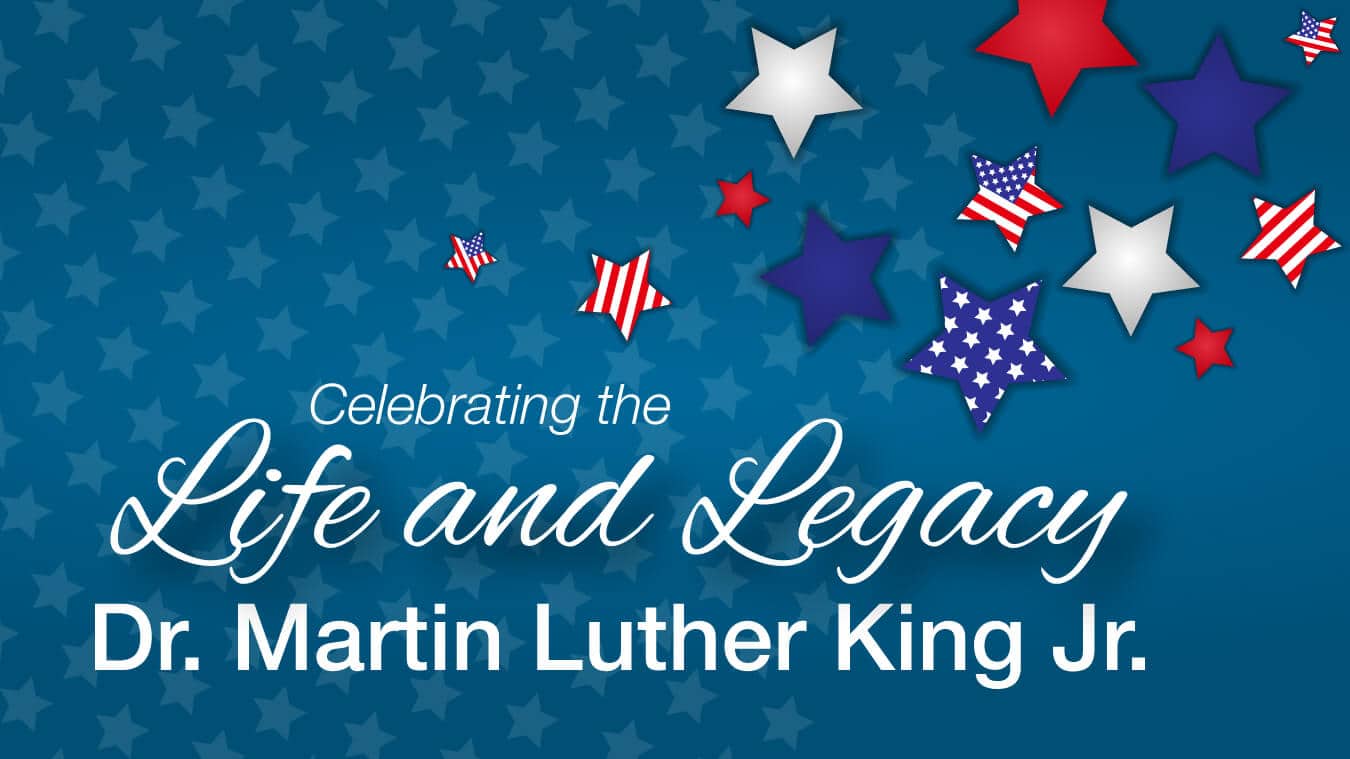 Today JM Family Enterprises celebrates Dr. Martin Luther King Jr., an influential civil rights activist whose courage helped break down racial barriers impacting American society in a profound way. Through his powerful messages of hope and healing, Dr. King worked hard to build a society where equality would become a reality – and no longer a dream.
In lieu of rolling up our sleeves and volunteering together in honor of MLK Day of Service, due to the pandemic, JM Family is making a $25,000 contribution to the United Negro College Fund (UNCF). The UNCF is an American philanthropic organization that funds scholarships for black students and general scholarship funds for 37 private historically black colleges and universities.
In addition, JM Family served as the presenting sponsor of the 17th annual MLK Inspirational Breakfast hosted by the YMCA of South Florida on Friday, January 15, 2021. During the virtual event, Colin Brown, chairman of JM Family, introduced Rev. James Lawson, a legendary American civil rights activist, mentor and university professor who taught the principles and strategies of nonviolent civil resistance.
About JM Family Enterprises, Inc.
JM Family Enterprises, Inc. was founded by automotive legend, Jim Moran in 1968. It is a privately held company with $18 billion in revenue and more than 5,000 associates. Rooted in automotive and united in its strong culture and core values, JM Family is in the business of helping other businesses succeed. As a long-term partner, it is invested in its companies, associates and its communities. Driven by exceptional performance, current subsidiaries are in the automotive, financial services, franchising and specialty distribution industries. Its family of companies includes: Southeast Toyota Distributors, the world's largest independent distributor of Toyota vehicles; JM&A Group, a company committed to improving automotive dealers' performance by offering Finance & Insurance products and services, dealership training and consulting; World Omni Financial Corp. (dba Southeast Toyota Finance), a captive financial services company driven to delivering an exceptional dealership and customer experience for Toyota customers in the Southeast; JM Lexus, one of South Florida's leading Lexus dealers; Home Franchise Concepts®, a multi-brand franchise network consisting of Budget Blinds®, The Tailored Closet™, PremierGarage®, Concrete Craft®, AdvantaClean®, Lightspeed Restoration™, Kitchen Tune-Up®, Bath Tune-Up®, Two Maids® and Aussie Pet Mobile®; and Futura Title & Escrow, a family of leading independent title and escrow companies which includes Alliance Title & Escrow, AmeriTitle, Pacific Alliance Title, and Kittitas Title and Escrow, and Rollease Acmeda, a leading specialty distributor of window covering systems.
Interact with JM Family on Facebook, Twitter, Instagram and LinkedIn.
Media Contacts
Christie Caliendo
Director, Public Relations & Integrated Marketing