Budget Blinds' Essential Heroes Video Series
August 18, 2020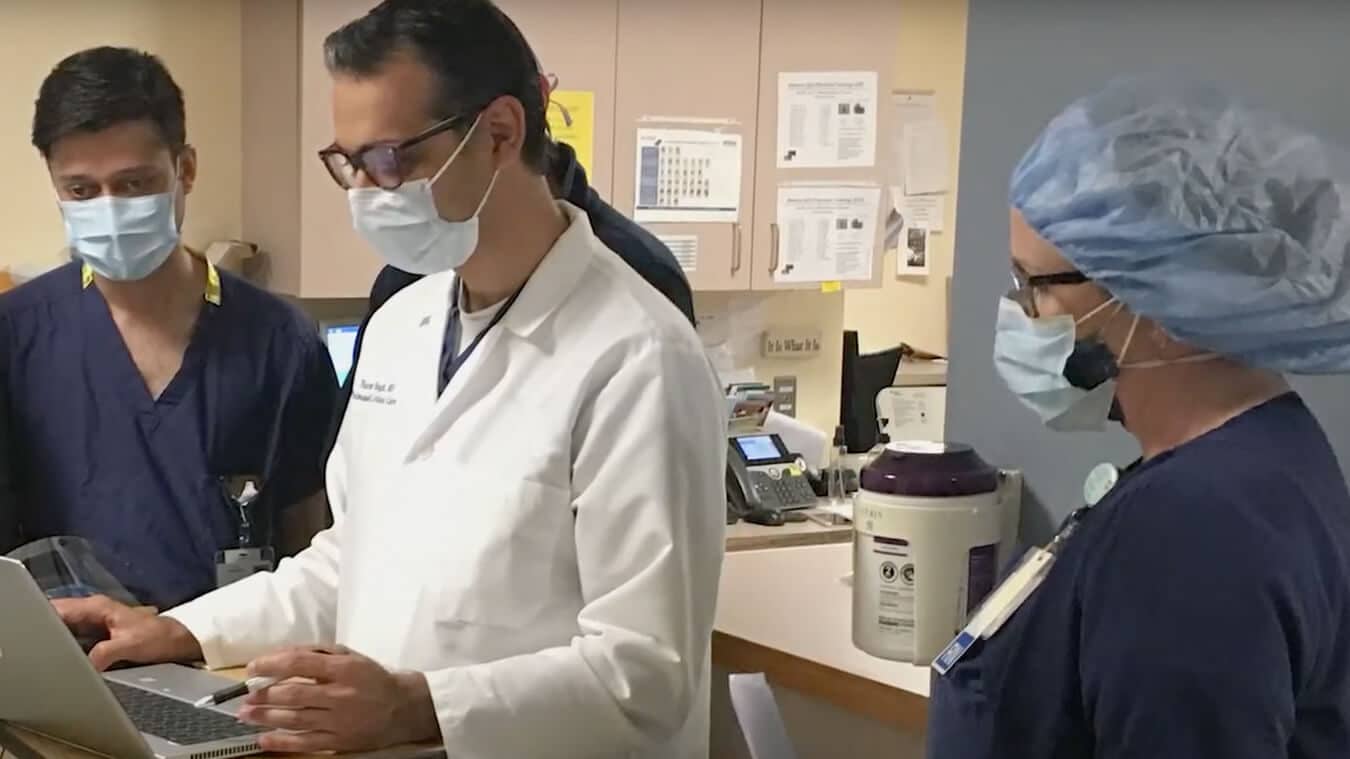 Budget Blinds reminds the world everyone is at home, except for essential workersCOVID-19 means nearly everyone is at home…except for essential workers. Budget Blinds, a brand of Home Franchise Concepts within JM Family Enterprises' family of companies, understands the enormous emotional importance of home and, being a company that aspires to create homes that are uniquely welcoming for each customer, set out to use their powers for good.
Budget Blinds is showing their immense appreciation for essential workers by awarding eight individuals across the U.S. and Canada with custom window covering makeovers to make coming home, and spending precious time at home, even better. The Essential Heroes, who were all nominated by local franchisees and associates, are being highlighted in a series of videos capturing their surprised reactions to the news and will receive a variety of products offered by Budget Blinds, ranging from blinds and curtains to pillows and accessories.
The social content series individually profiles the Essential Heroes, giving each honoree the opportunity to tell their own story, including the challenges they face showing up to work everyday amidst a pandemic, and what being at home means to them, especially now. They also give the audience the chance to get to know just how amazing, and essential, each of these people truly are.
The videos can be viewed on Budget Blinds' social channels. Watch the heartwarming stories of Angela Q. and James S. now.
About Budget Blinds®
Budget Blinds® is the largest window covering franchise in North America, offering custom blinds, shutters, shades, drapery and more for residential and commercial consumers in more than 10,000 communities in the U.S., Canada and Mexico. Budget Blinds' 900 business owners have dressed more than 25 million windows since the brand's founding in 1992. Budget Blinds is part of the Home Franchise Concepts (HFC) family of home improvement goods and services brands. JM Family Enterprises is the parent company of HFC.
To find the Budget Blinds location closest to you, visit budgetblinds.com. To learn more about Budget Blinds franchising opportunities, go to franchise.budgetblinds.com.
About JM Family Enterprises, Inc.
JM Family Enterprises, Inc. was founded by automotive legend, Jim Moran in 1968. It is a privately held company with $18 billion in revenue and more than 5,000 associates. Rooted in automotive and united in its strong culture and core values, JM Family is in the business of helping other businesses succeed. As a long-term partner, it is invested in its companies, associates and its communities. Driven by exceptional performance, current subsidiaries are in the automotive, financial services, franchising and specialty distribution industries. Its family of companies includes: Southeast Toyota Distributors, the world's largest independent distributor of Toyota vehicles; JM&A Group, a company committed to improving automotive dealers' performance by offering Finance & Insurance products and services, dealership training and consulting; World Omni Financial Corp. (dba Southeast Toyota Finance), a captive financial services company driven to delivering an exceptional dealership and customer experience for Toyota customers in the Southeast; JM Lexus, one of South Florida's leading Lexus dealers; Home Franchise Concepts®, a multi-brand franchise network consisting of Budget Blinds®, The Tailored Closet™, PremierGarage®, Concrete Craft®, AdvantaClean®, Lightspeed Restoration™, Kitchen Tune-Up®, Bath Tune-Up®, Two Maids® and Aussie Pet Mobile®; and Futura Title & Escrow, a family of leading independent title and escrow companies which includes Alliance Title & Escrow, AmeriTitle, Pacific Alliance Title, Kittitas Title and Escrow, and Momentum Title Agency; and Rollease Acmeda, a leading specialty distributor of window covering systems.
Interact with JM Family on Facebook, Instagram and LinkedIn.
Media Contacts
Christie Caliendo
Director, Public Relations & Integrated Marketing